I made a "Radagast the Brown" figure using an old D&D Battlesystems figure but was not fully satisfied with how it turned out. I believe the figure was supposed to be some kind of War Wizard. I liked that he was on a horse, but other than wearing brown clothes he didn't really look like Radagast who lived near Mirkwood and was friend to the birds.
Paul Potter sent me a nice figure (no idea what brand it is) that was a candidate to be Tom Bombadil. He didn't make the cut, so I added a staff of brass rod, enlarged his cape, added a broken tree, and sculpted a raven. This new version of Radagast will go into the army box and the old one will be relegated to my collection for skirmish wargaming.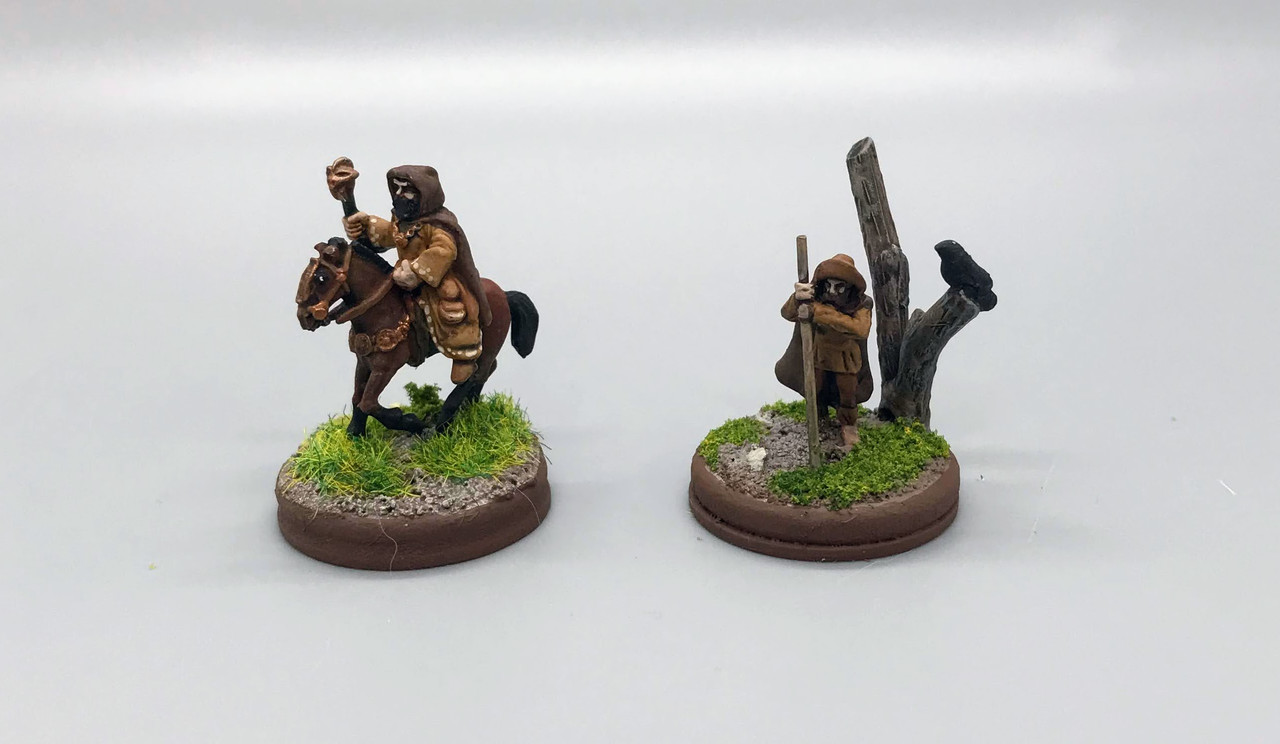 Radagast v1.0 on the left. Radagast v2.0 on the right.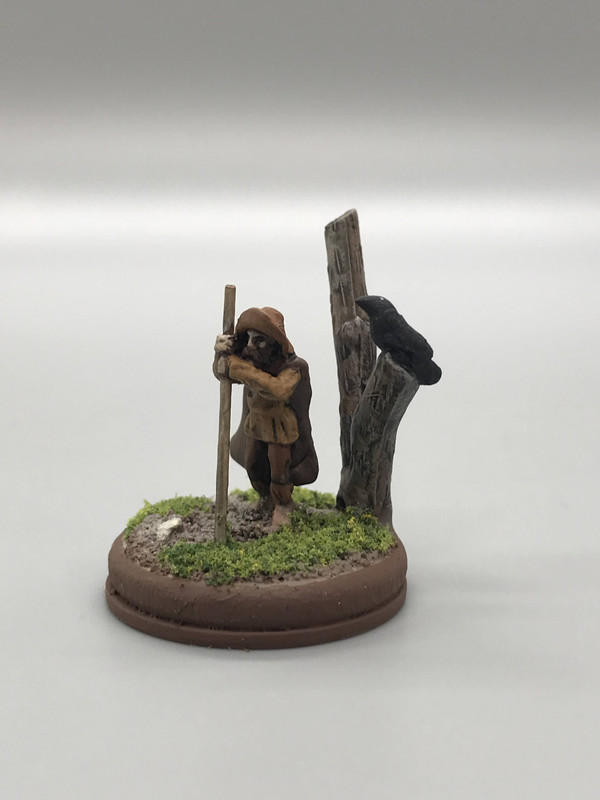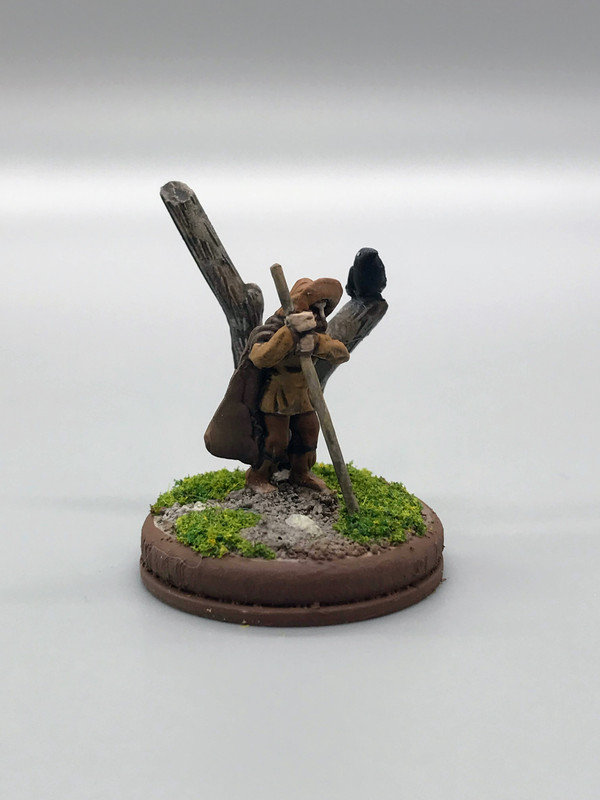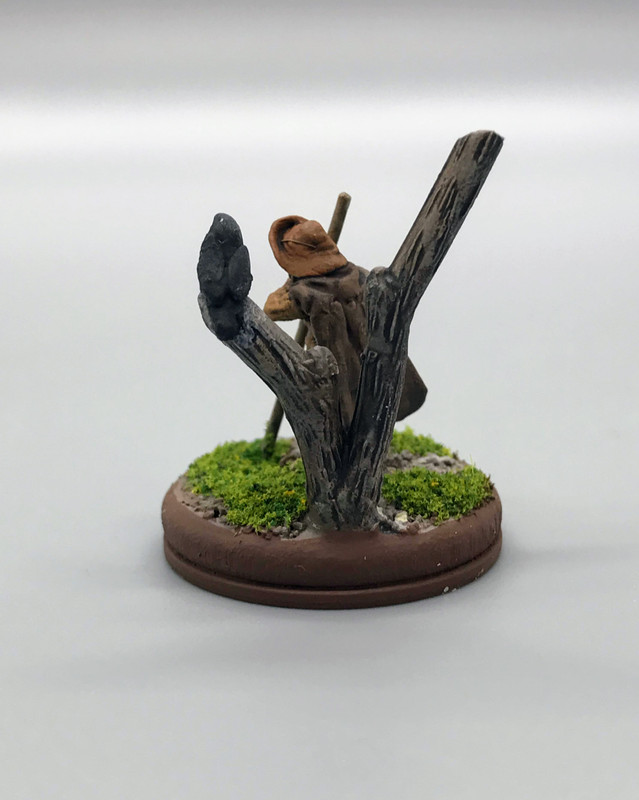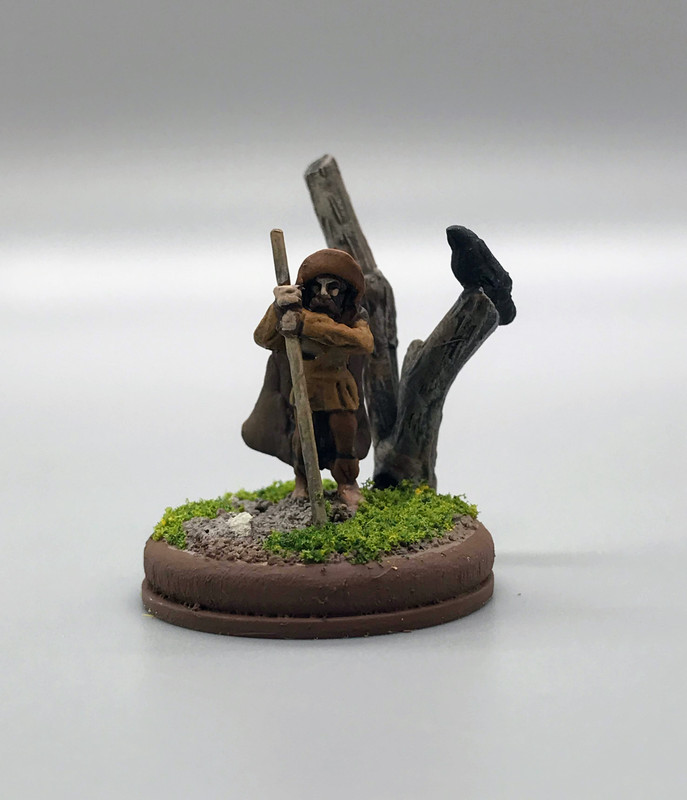 bb image hosting