Syria was an important source of timber in the ancient Middle East, especially from the large forests of cedar in Lebanon. The Sumerians, Akkadians, and Egyptians* mounted expeditions to gather the timber, or traded for it. So an organized timber-cutting expedition in a cedar forest seemed an appropriate setting for a Syrian camp.
This camp features an officer's tent guarded by two soldiers. The officer is nearby busy directing two woodcutters. Try to spot the dog in the shade.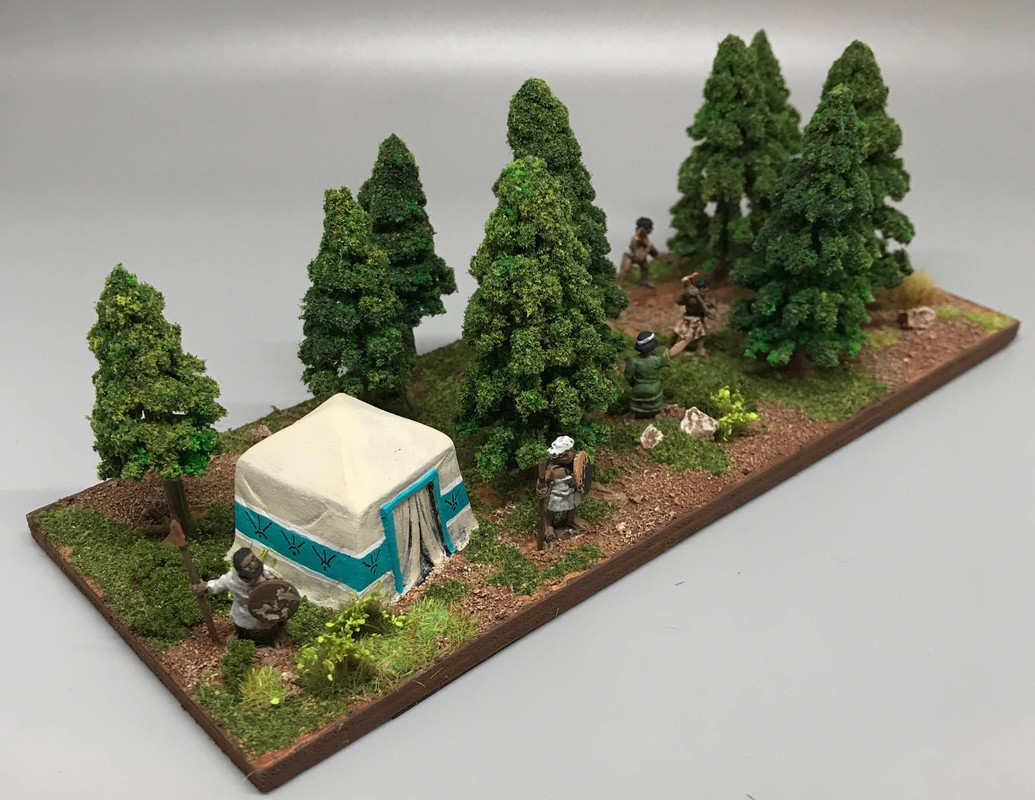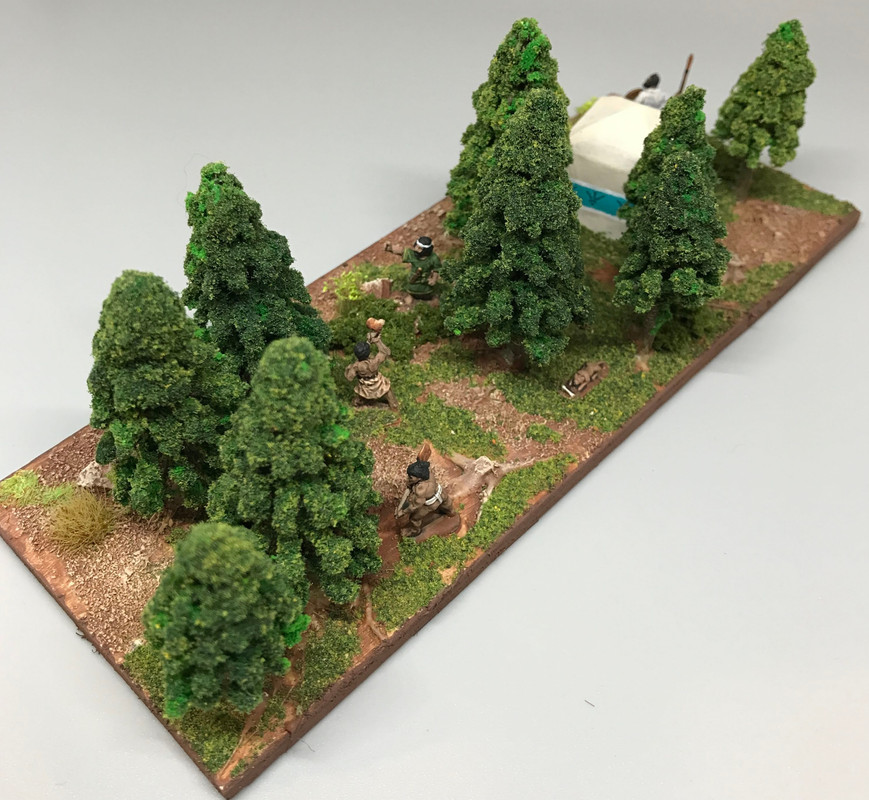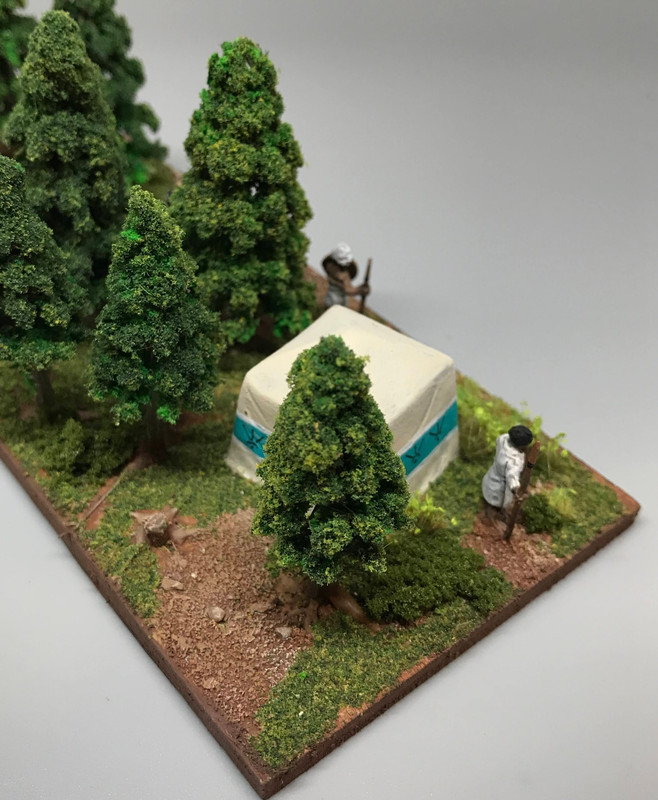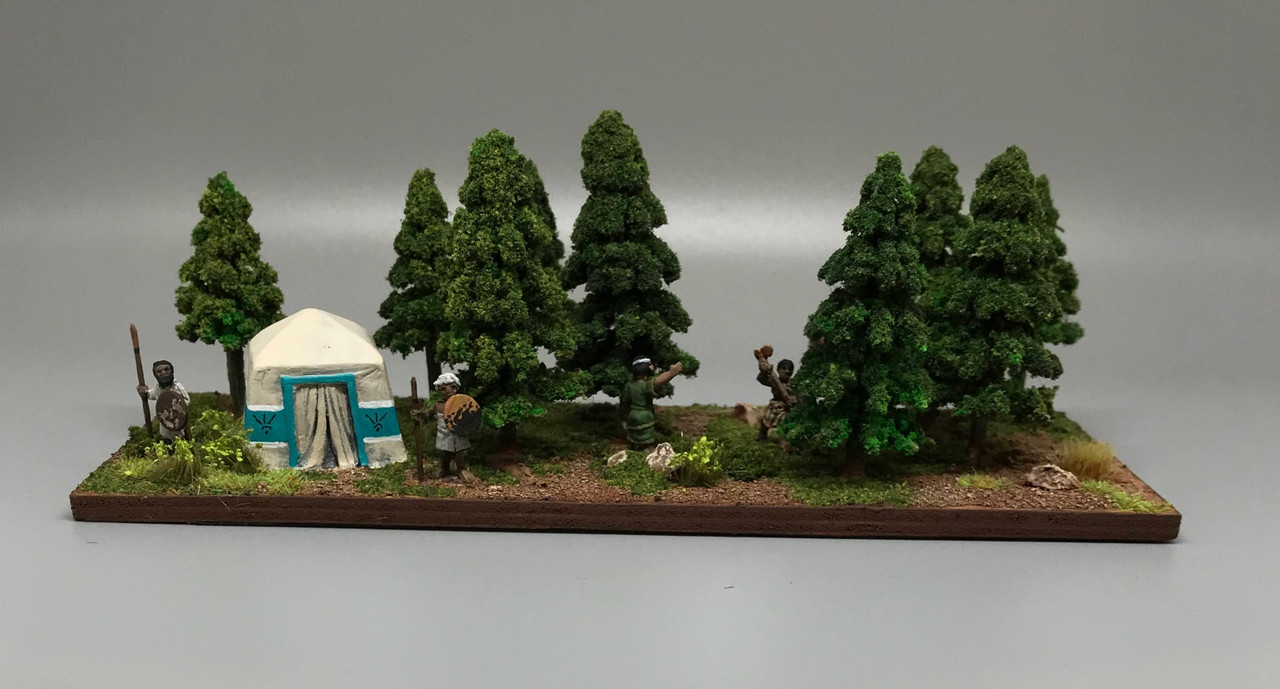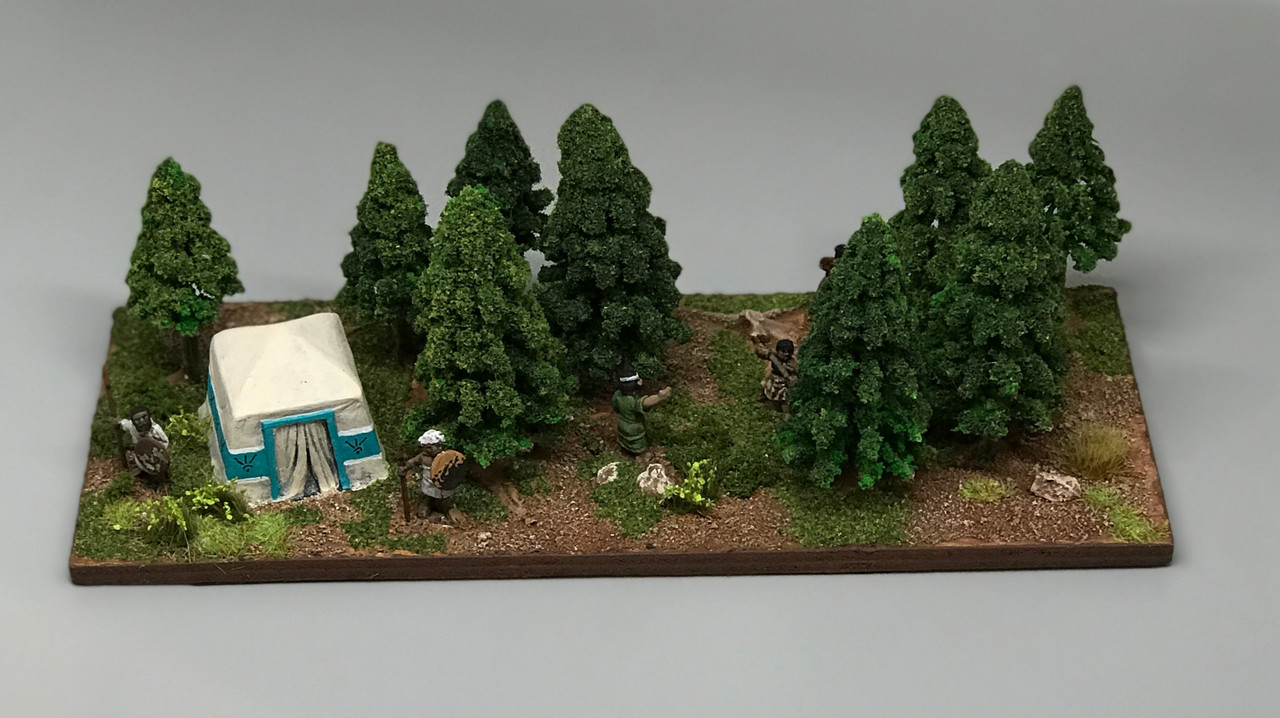 The trees are cheap plastic from China that were flocked to improve the density and color. The shelter is a Baueda Egyptian tent. The officer is from an Essex Canaanite chariot. The guards are two Donnington Arab troops modified with Green Stuff. Finally, the two wood cutters are converted Donnington and Eureka figures. My eighteen-year old daughter did all the tree work, including some excellent root systems and stumps made with a hot glue gun.
*The Egyptians also valued tree resin for use in the mummification process.