This camp represents a simple shrine of Dagon, an ancient Syrian and Mesopotamian god, and national god of the Philistines (Judges 16:23). This camp is based less on historical research and more on Hollywood.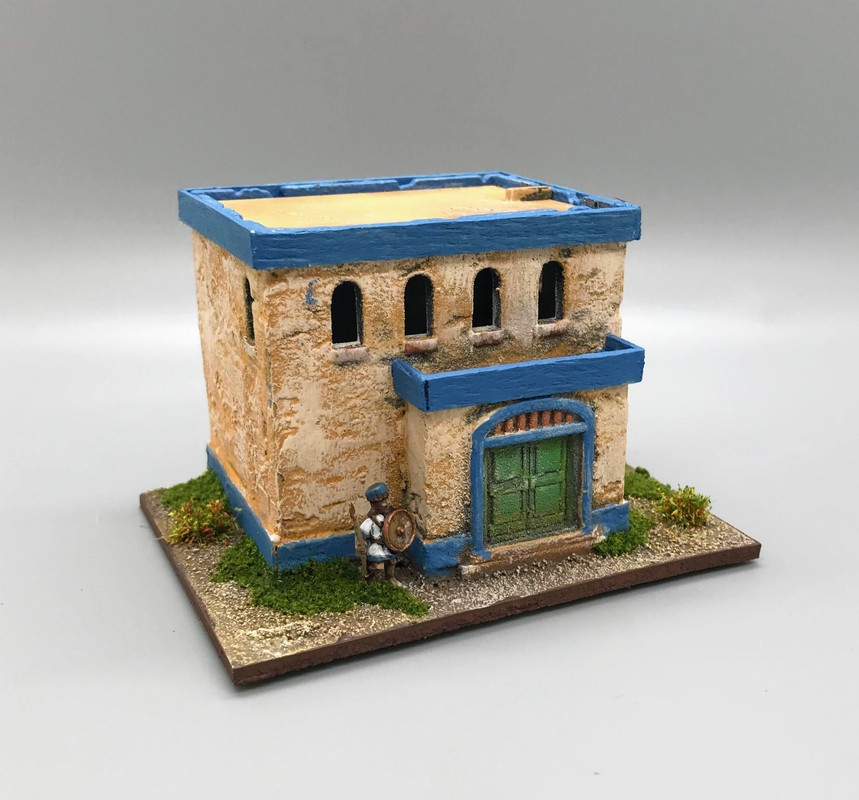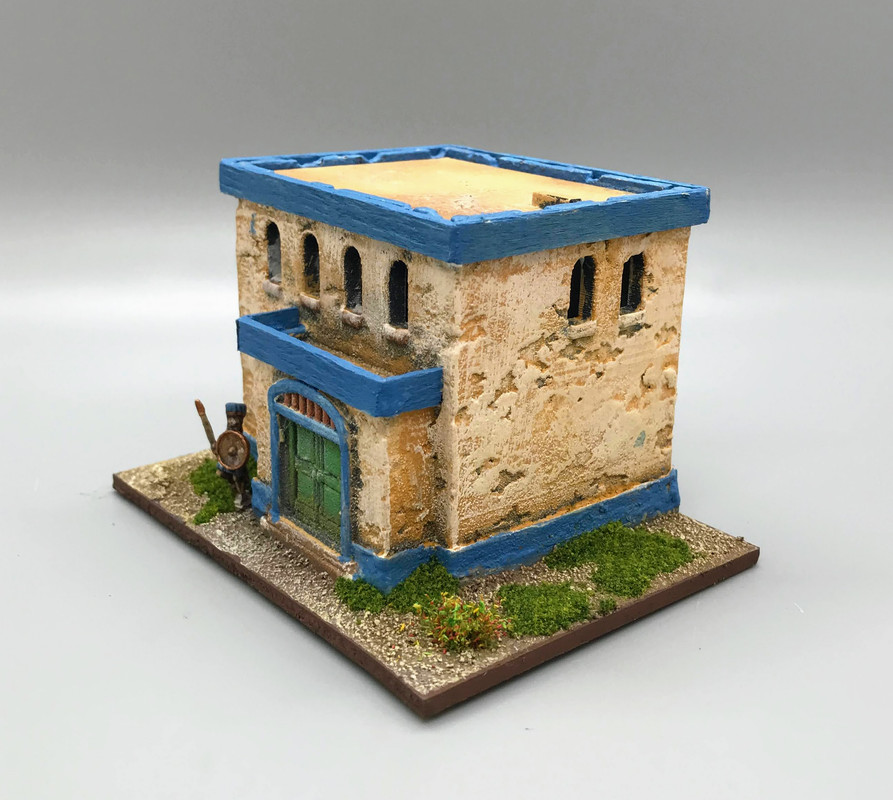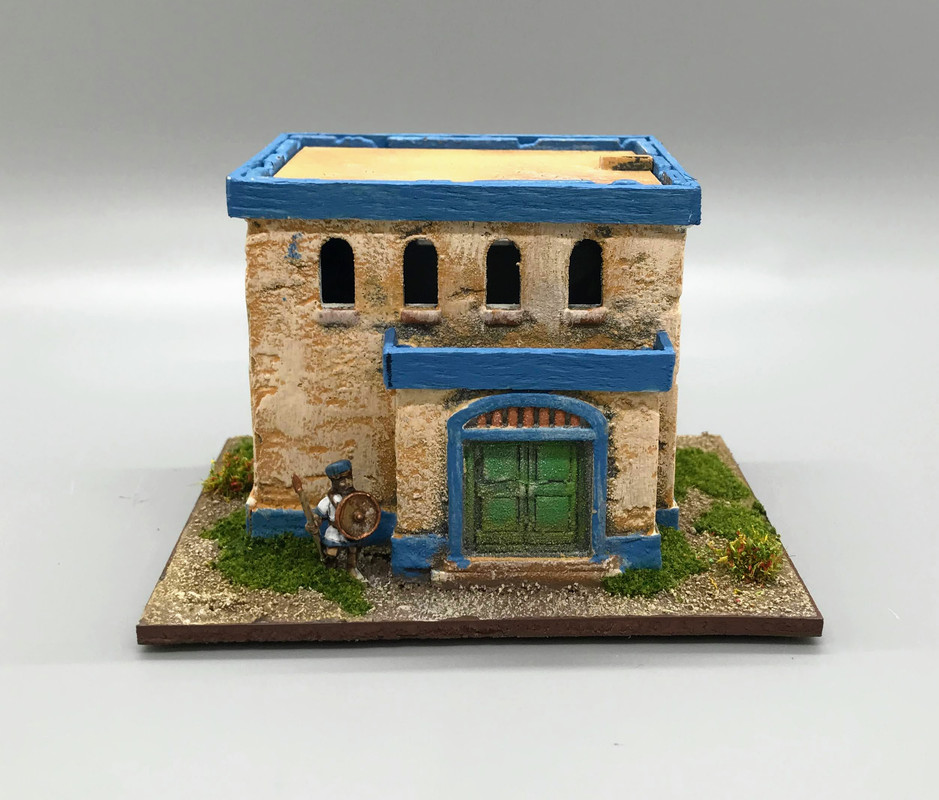 The initial idea was to make a simple (and more accurate) model of a rectangular temple with plain walls and columns. Instead, I decided to use a desert building that has lingered for several years on the shelf. It started as an excellent multi-story building from Crescent Root studios that was too large for use in Triumph. I cut the building apart and retained the core two-story building only. I added blue trim at the top and bottom to try to make it look less North African.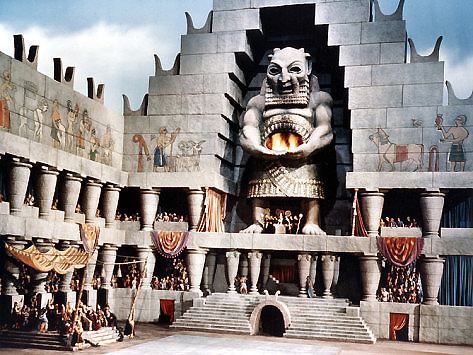 The model of Dagon was directly inspired by the 1949 epic movie "Samson".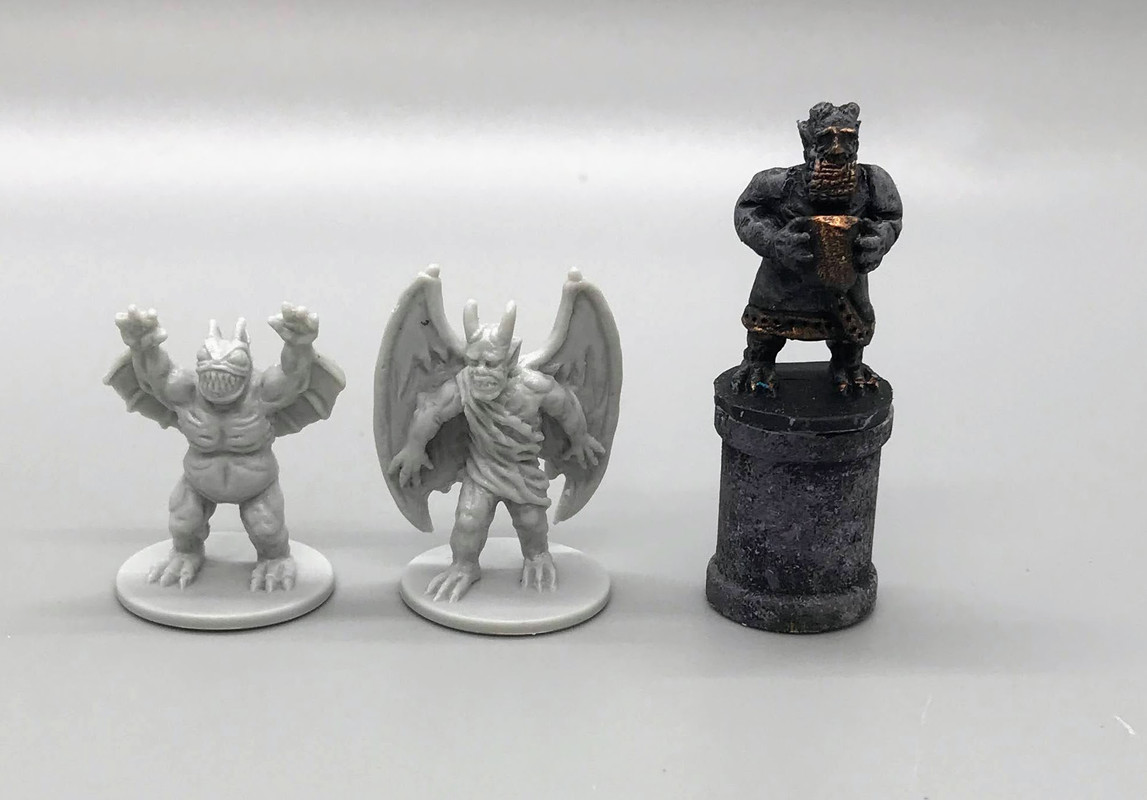 The model of Dagon was made by cutting up two plastic figures of devils/demons I had for use as evil statues in our long-running "Song of Blades and Heroes" campaign game. The figure was then detailed with green stuff, mounted on a wooden spool, and painted.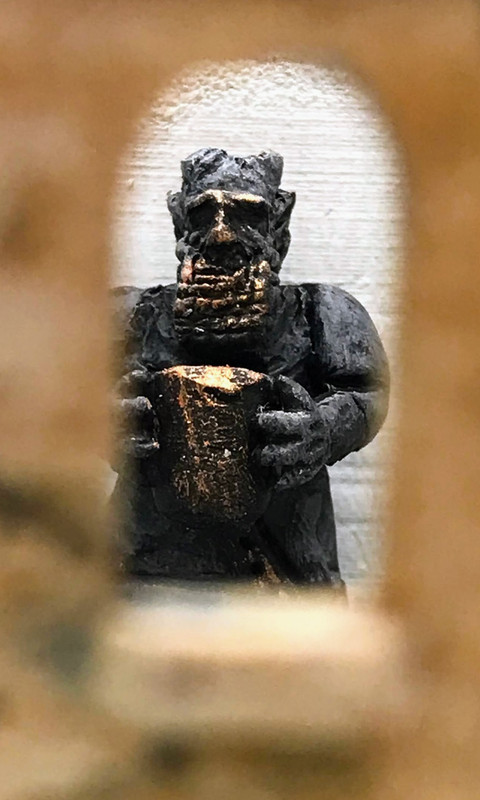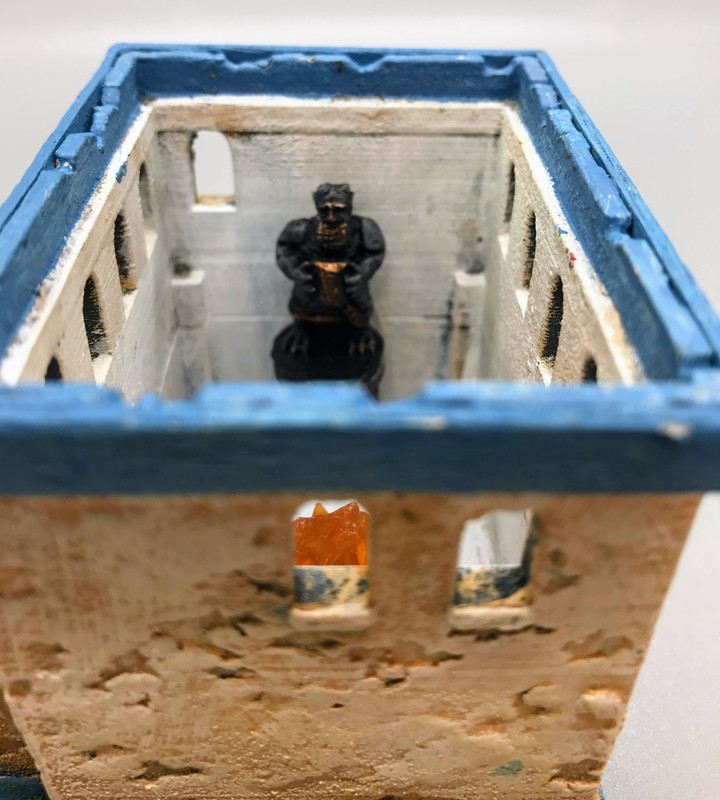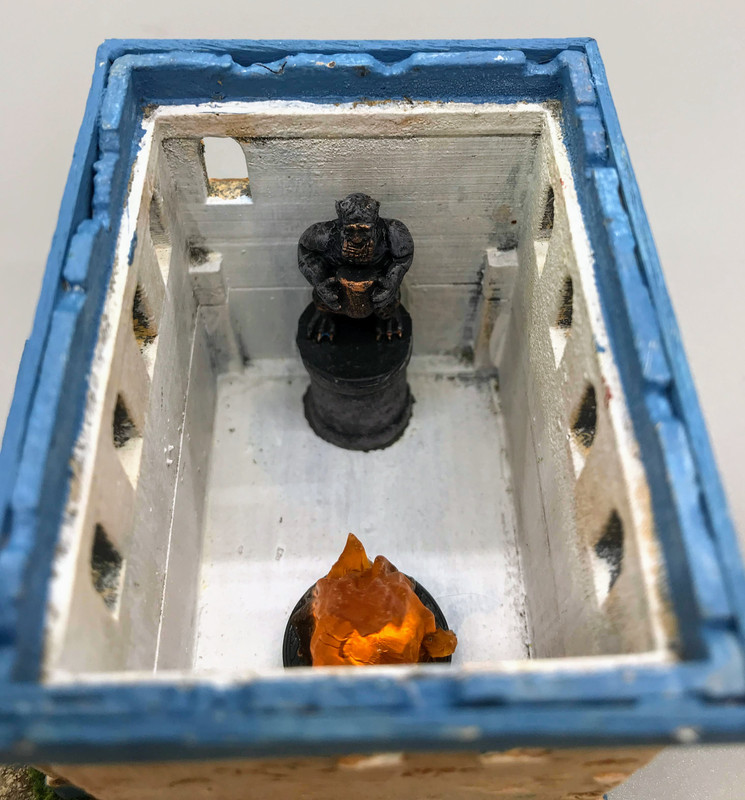 The most important feature of the shrine is a light-up bonfire in front of the statue. I thought about modeling flames in the bowl Dagon is holding, but went with a flickering light-up bonfire instead. It is a D & D accessory purchased off of Etsy. I don't think I can post a video here, but trust me that when the flickering bonfire lights up the shrine interior and Dagon, it is a fun effect and makes the whole thing work.