This Urnfield-era camp is in the "Pfostenschlitzmauer" style, meaning "post slot wall". Timbers were set in a grid or lattice style and the spaces were filled with stones, rubble, or soil. The front was faced with stones with the vertical posts left showing. Horizontal planks along the edge of the rampart and a simple watch tower provided additional protection.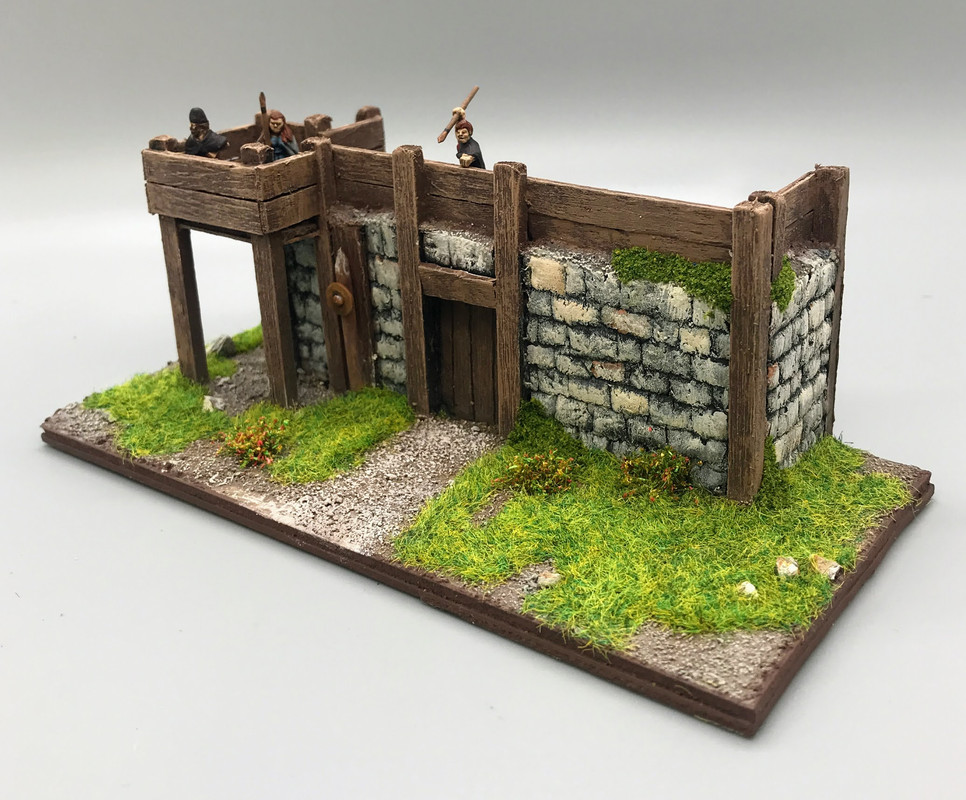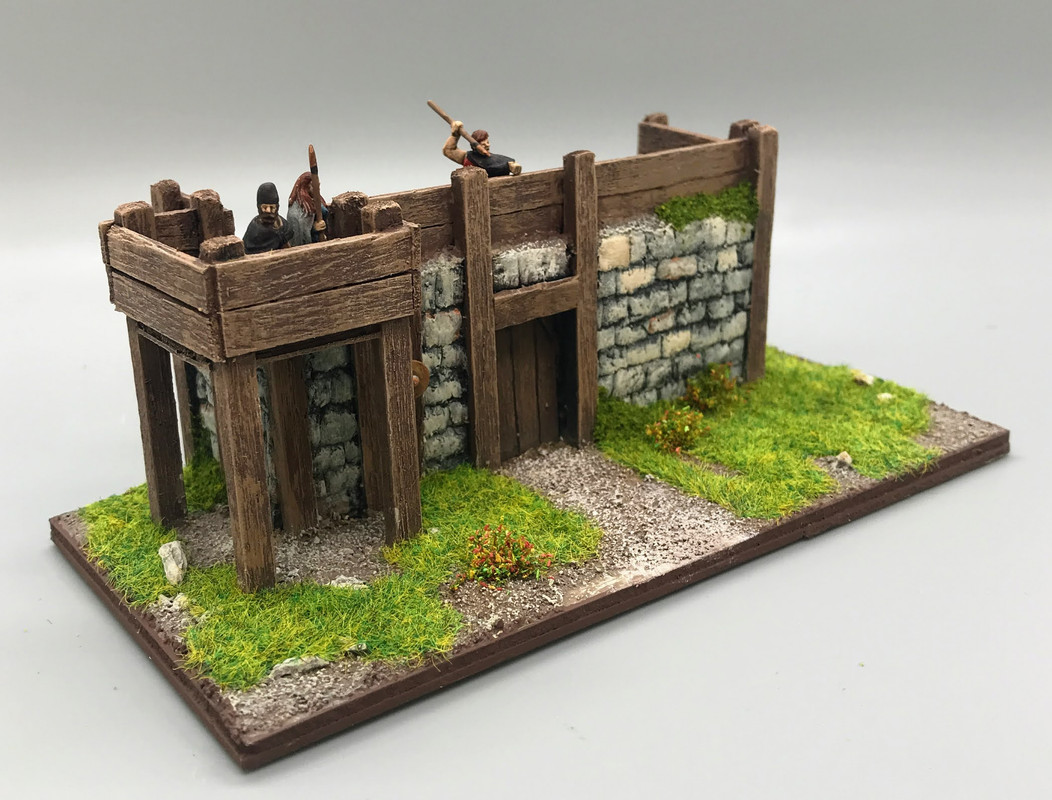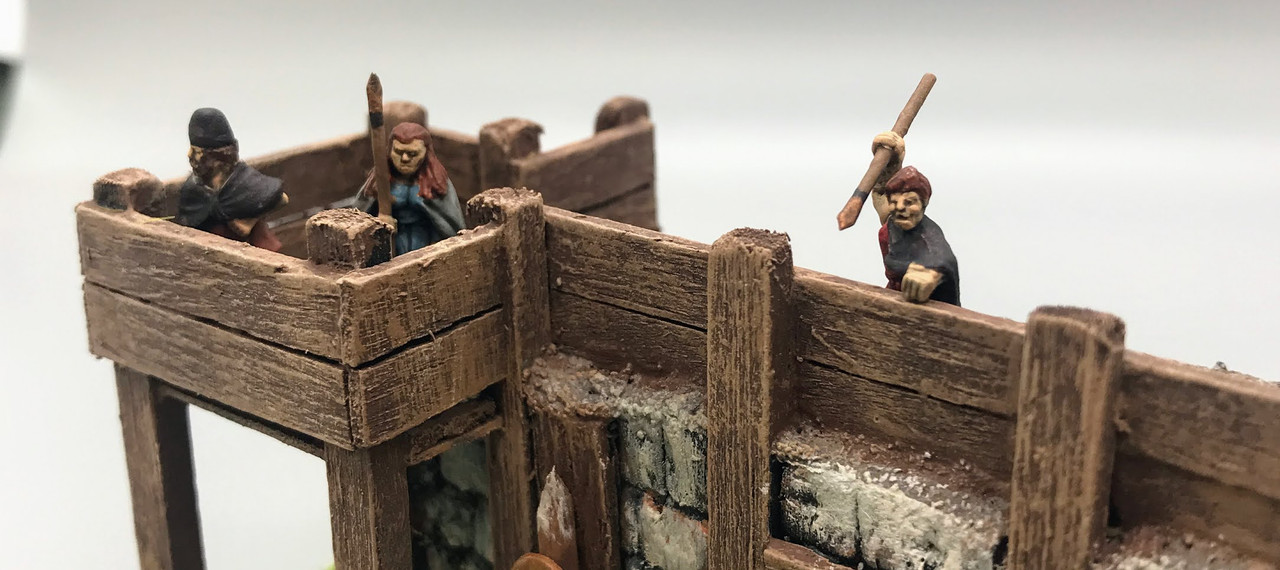 The Heunischenburg, the oldest known fortification in Europe north of the Alps, served as the primary inspiration for this camp. This hill fort is dated to about 900 B.C. and the Urnfield Culture. It is located near Kronach in central Germany.
The fort is made from blue foam, balsa, and coffee stirrers. The figures are from Forged in Battle and Old Glory, with minor modifications.