The theme of this camp is the establishment of Hyksos sovereignty in Lower Egypt.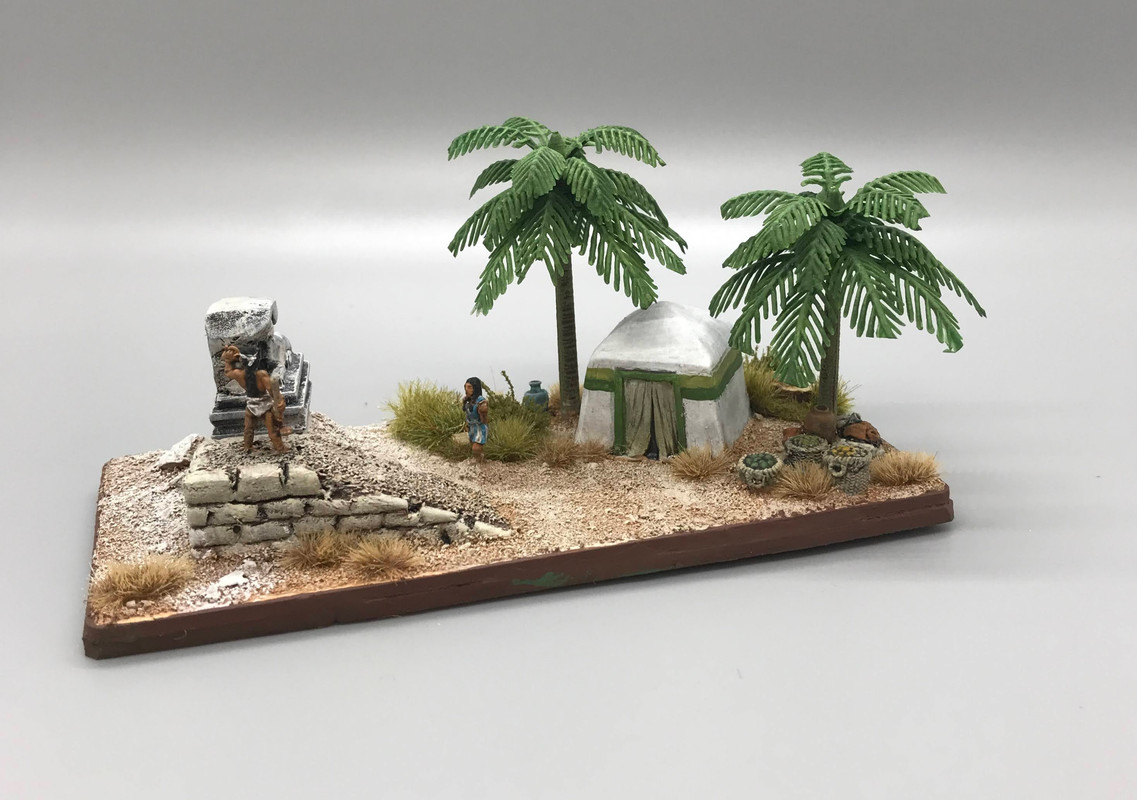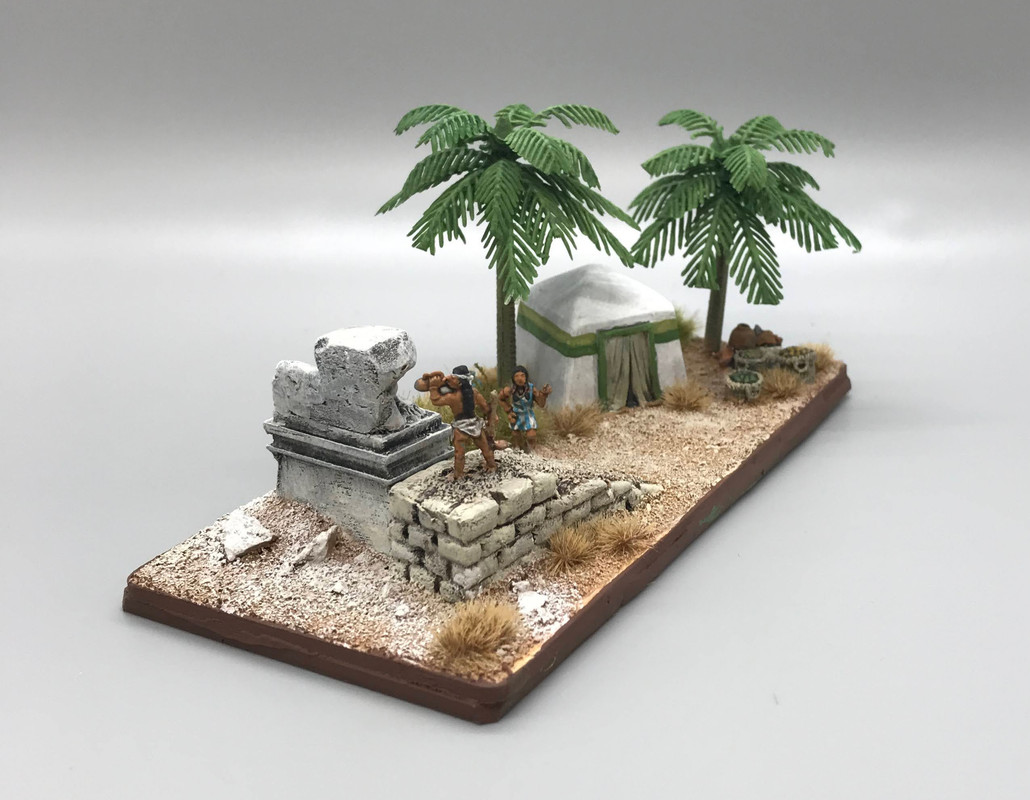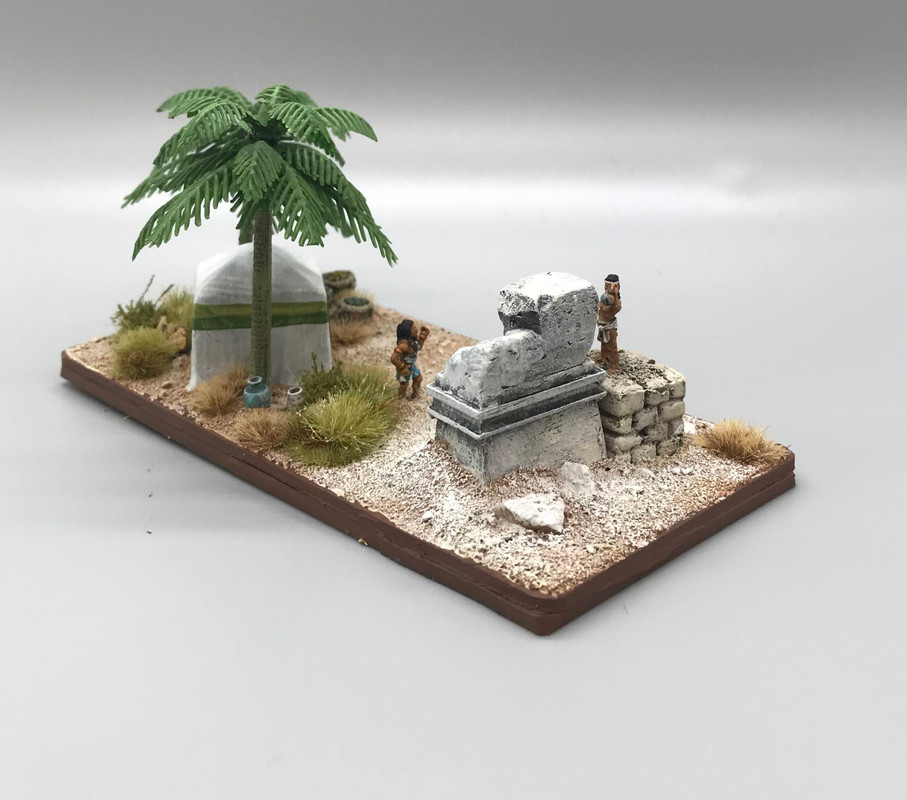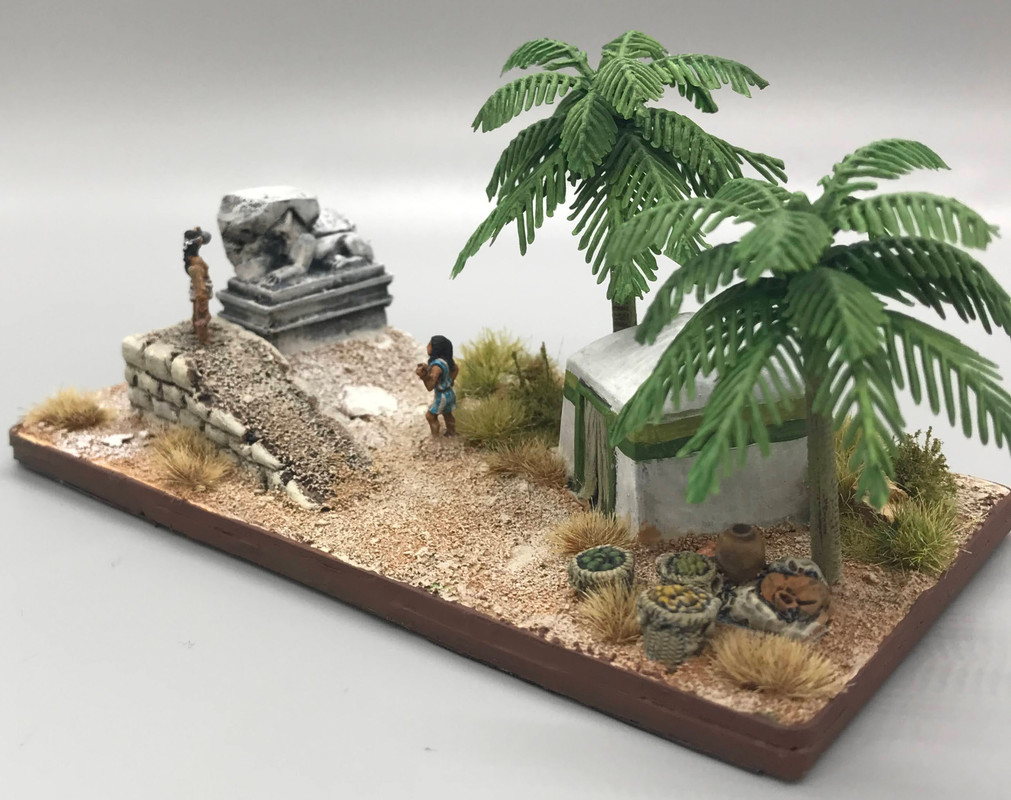 This scene depicts a young Hyksos sculptor taking a break from his work creating a new Hyksos Sphinx.* A female nearby is giving helpful advice.
The Hyksos Sphinxes, which were discovered in Tanis, were statues of earlier Pharaohs but with unusual features such as a lion's mane instead of the traditional head cloth and high cheekbones on the faces.
An appropriated Egyptian tent sits under some nearby trees. It is surrounded by looted Egyptian goods.
The female is by Xyston. The tent, goods, and the basic form of the statue are by Baueda. The sculptor is a conversion of an "elf civilian" from Khadrin miniatures.
*The Hyksos did not actually create any court art (that we know of) but instead repurposed Egyptian art by inscribing their own names on it. So this scene is not strictly historical based on the evidence we have.