This army represents the military forces of the Harappan civilization which flourished in the Indus River valley from about 3300 to 1300 B.C. There is little information on this army, other than a single entry in
Armies of the Ancient Near East (
Stillman and Tallis, WRG, 1984). Please note that this army does not comply with the official list because an elephant stand is included.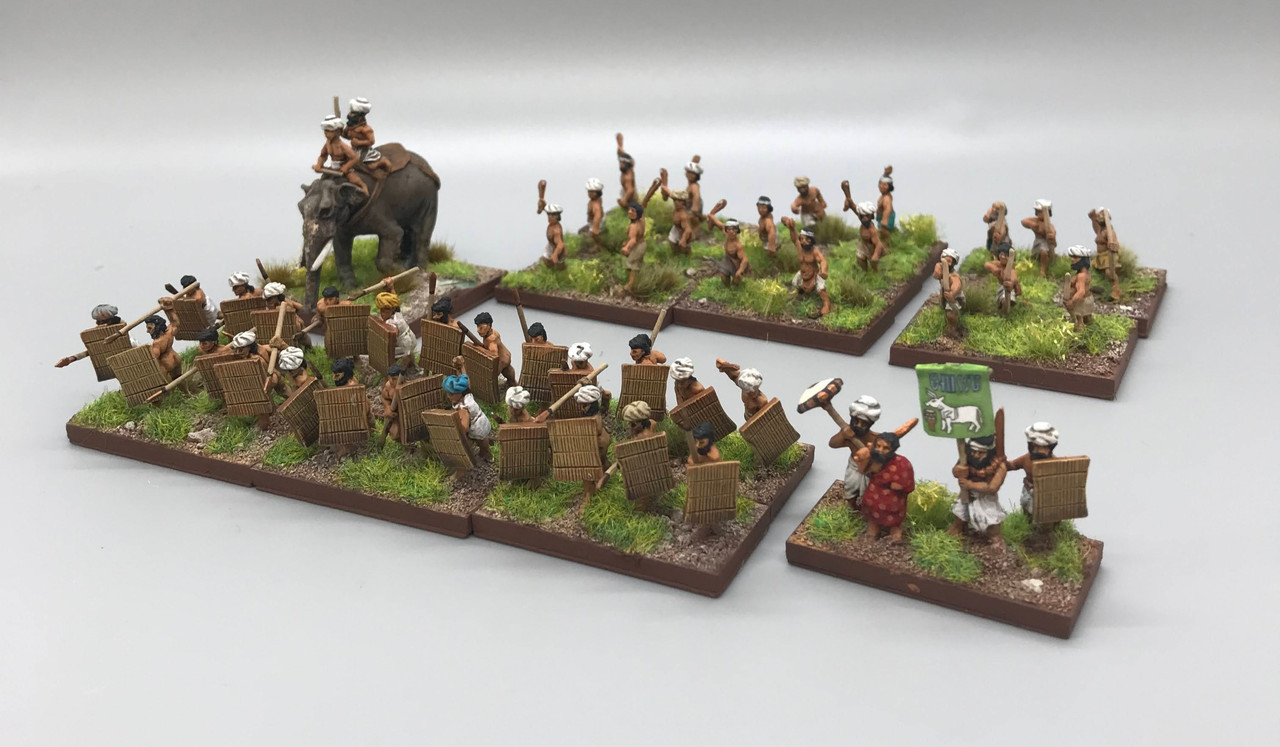 In Triumph! terms, this army consists of:
1 x Raider (General)
6 x Heavy Foot
2 x Bow Levy
6 x Skirmishers
1 x Elephant
For a total of 16 stands with 48 points.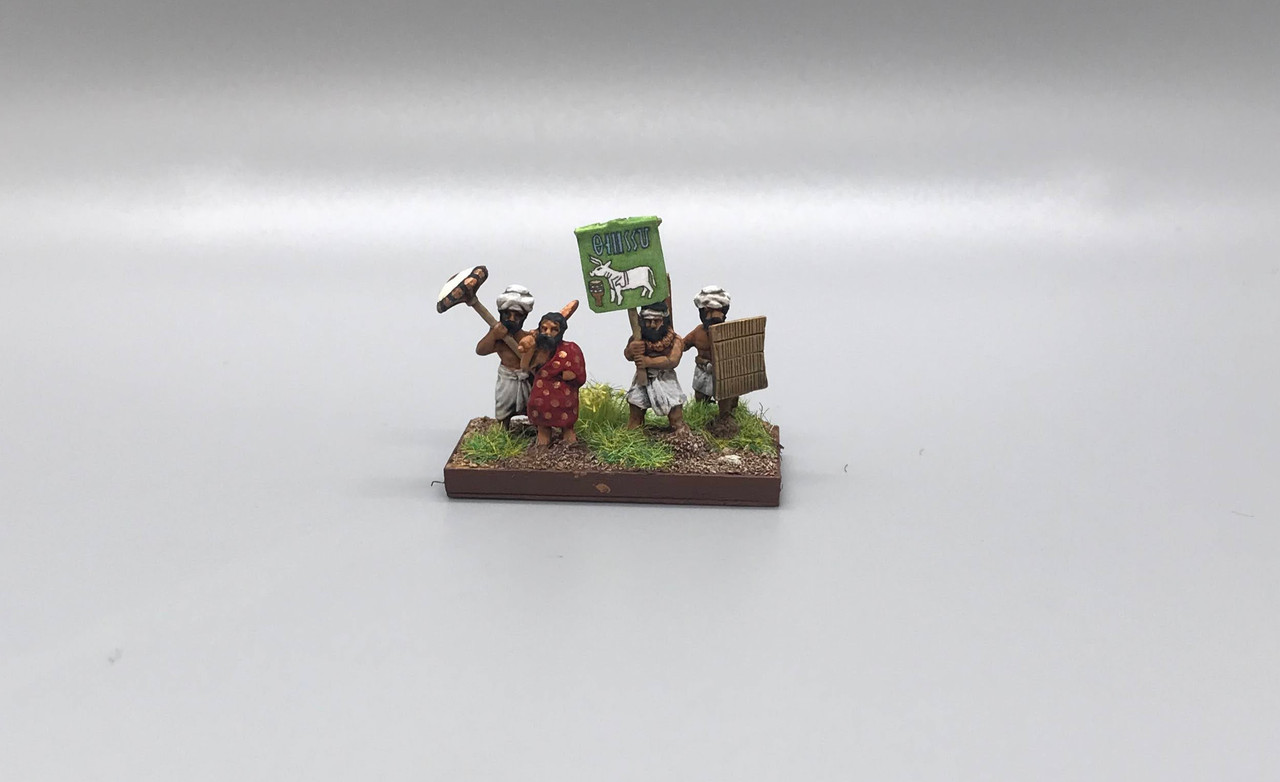 Raiders.
This stand represents a young prince, modeled after the "Priest-King" sculpture recovered at Mohenjo-daro. He is wearing a robe that leaves one shoulder bare and is reinforced with copper plates. This looks very similar to the drawing in Armies of the Ancient Near East. His bodyguard is wearing white cotton clothing similar to a dhoti along with carefully wound turbans. The general and the figure with the shield are converted Donnington figures. The parasol carrier is a converted Essex figure. The standard bearer is from Gladiator. The standard was made by printing out a line drawing of a Harappan seal at about 2" square, painting it, then printing that at a much smaller scale on a good printer.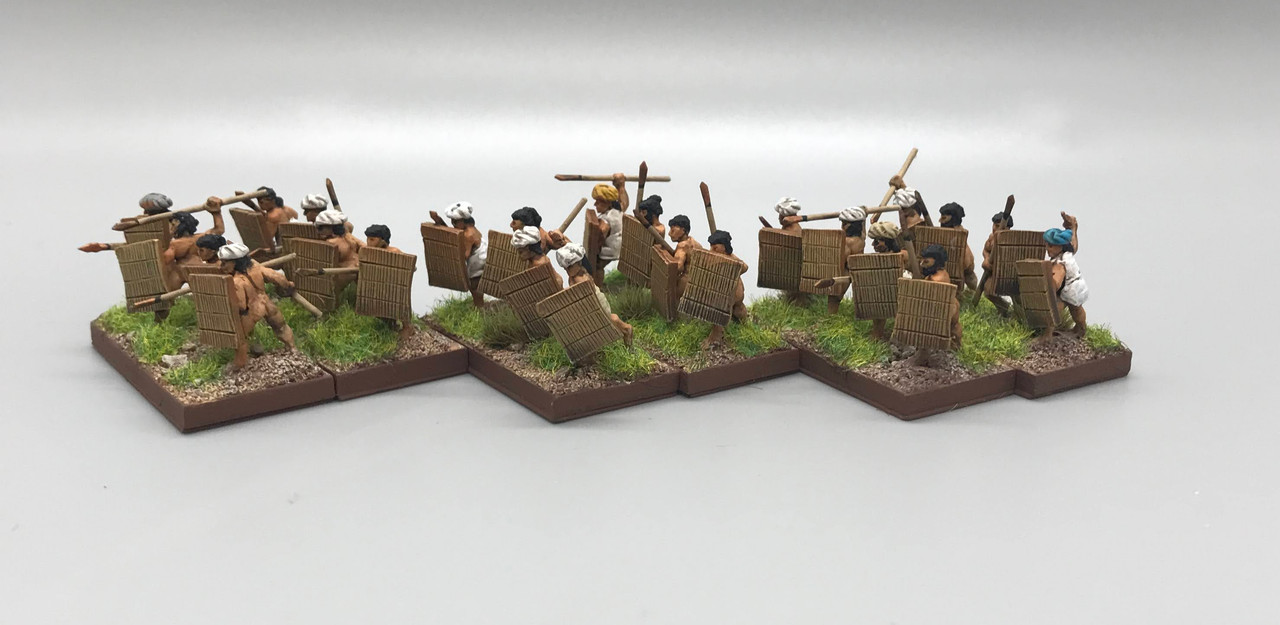 Heavy Foot.
There is mention of a possible representation of a square shield in Harappan art. The Indus Valley was in contact with Sumer, and probably sent troops to serve in the Great Revolt there, so these figures are armed with large rectangular shields in the Sumerian style. Their clothing and hairstyles are based on modern paintings and displays of Harrapan life. Many of the troops are nude, based on clay figures recovered from Mohenjo-dao and Harapa. These figures are converted Eureka Hawaiians and Mound Builders. The shields are from Battle Valor games.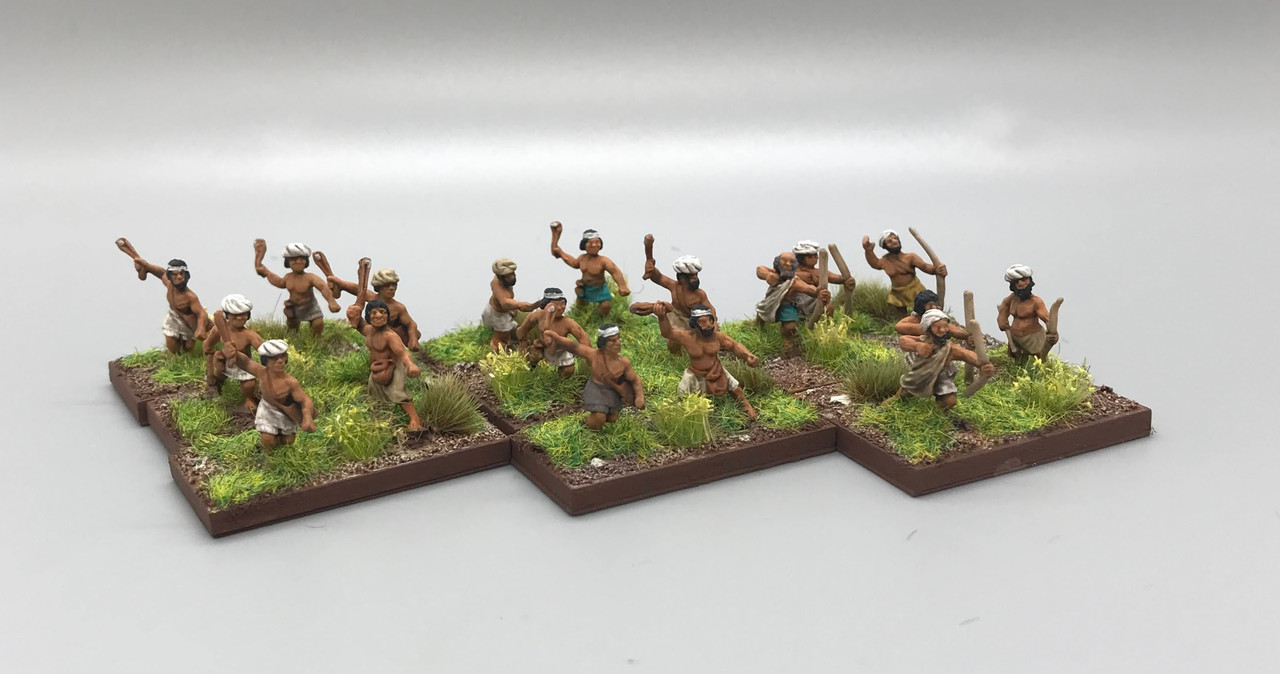 Bow Levy and Skirmishers.
These light troops are Essex figures with some small conversions.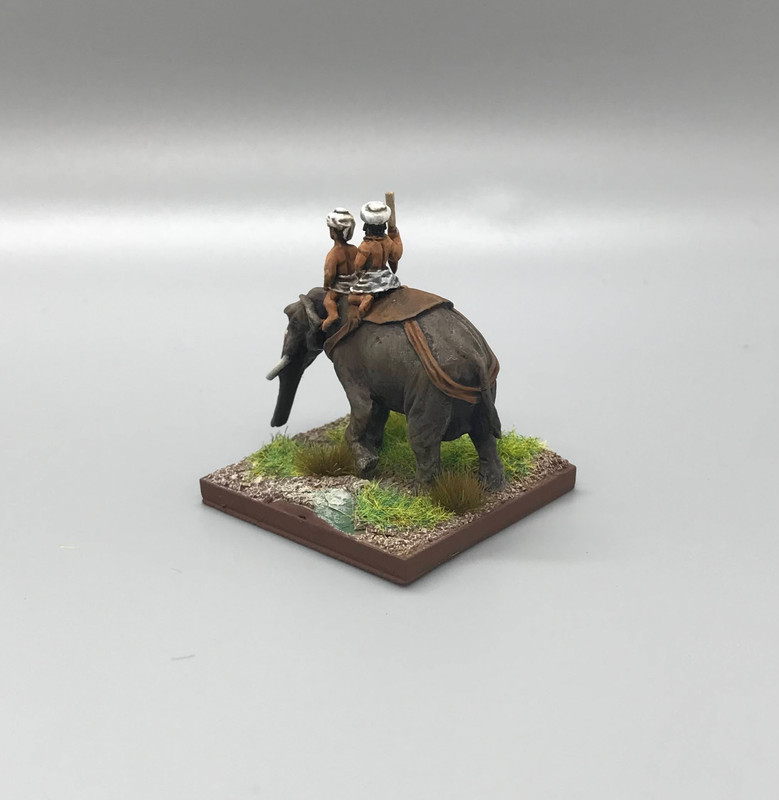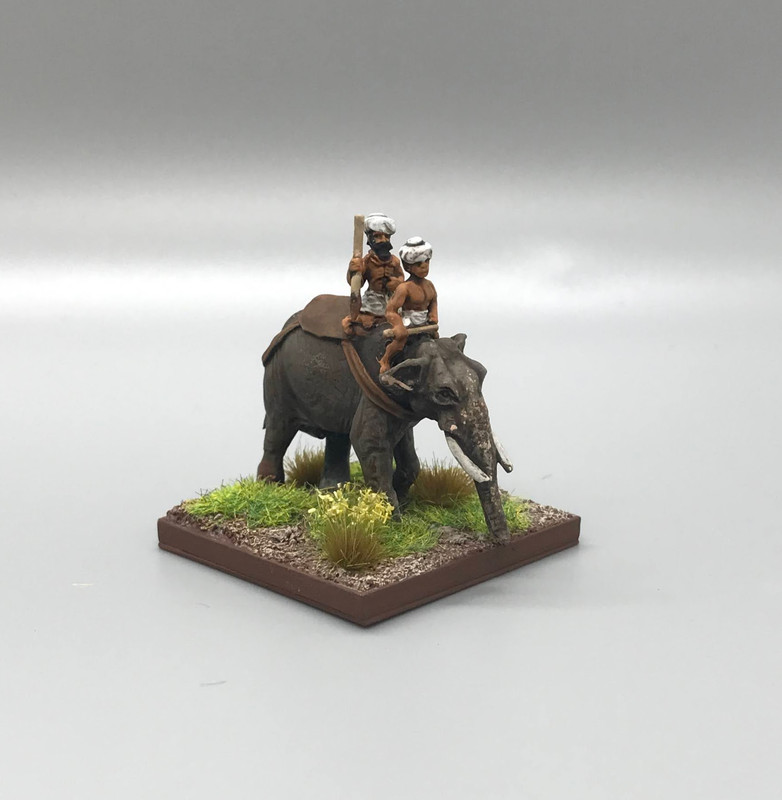 Elephant.
Elephants often appear in Indus Valley seals, being second only to the Bull in popularity. Clay models have also been found, in some cases with traces of red and white painted stripes across the face, similar to the way elephants are still painted today for processions. So although this stand is unofficial, it is not an unreasonable addition for use in local games. The elephant is from Khurasan, with a converted driver and warrior from Old Glory.