Sargon the Great, starting from humble beginnings and with a single city-state (most likely located in what is now Baghdad) at his command, built an empire that spanned Mesopotamia and is referred to as the first empire in the ancient Near East. His instrument of conquest was the Akkadian army.
It is represented in Triumph! as a core of pikemen or light spear supported by a small number of auxiliary troops. This army has ten Pike elements, a Chariot general, one element of Raiders, one element each of Bow Levy and Rabble, and two Skirmishers.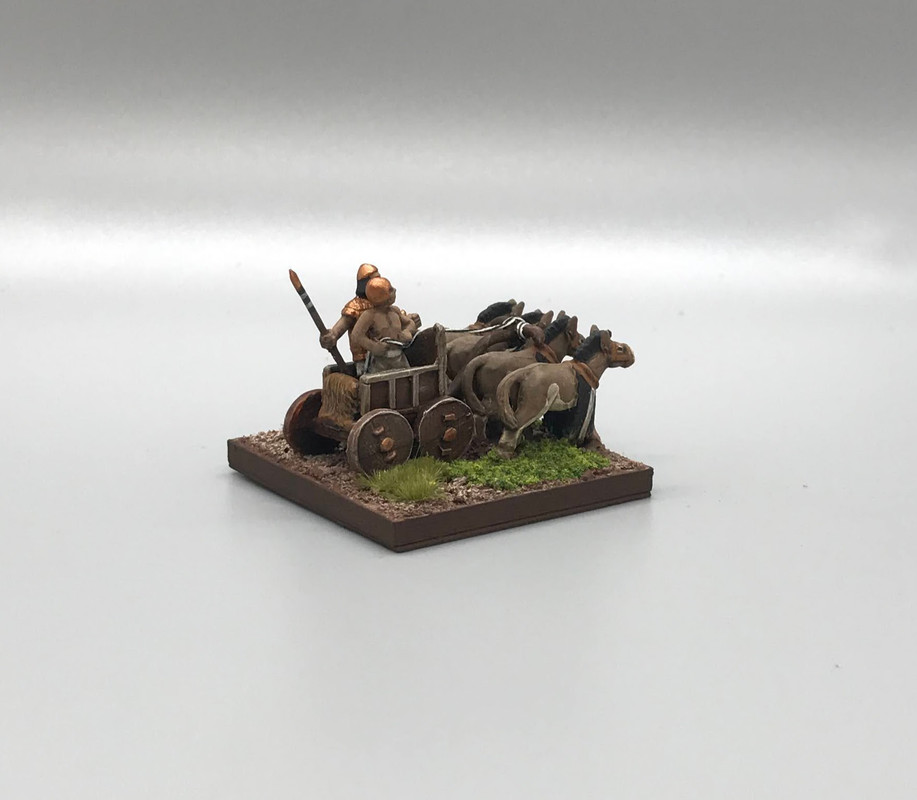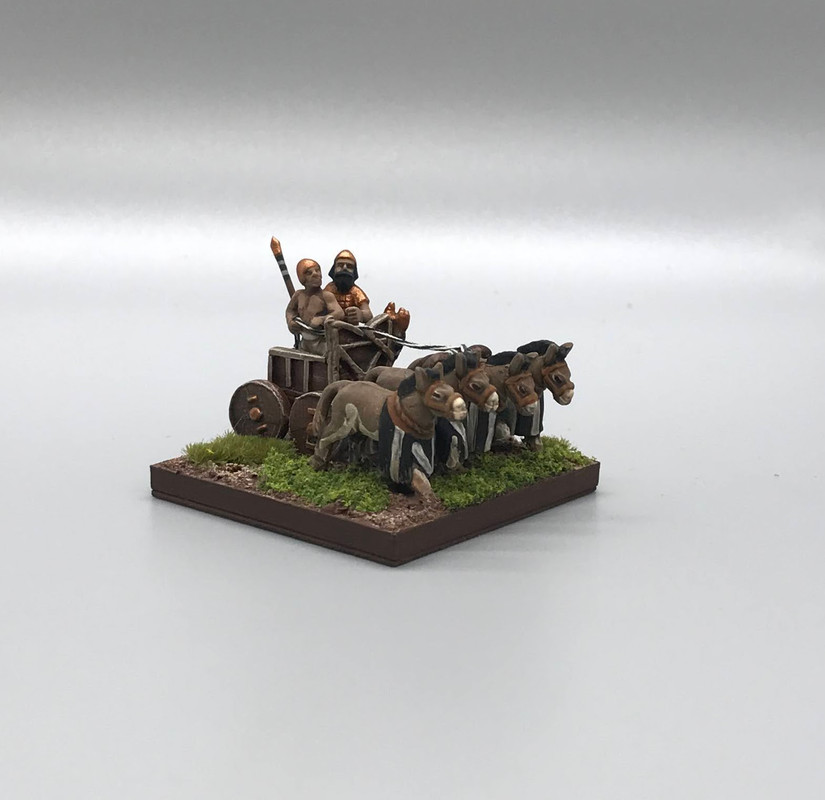 Chariot.
The General is in a battlecart drawn by four onagers. This model is from Eureka, except the general who is a Khurasan figure from their "Evil Men of the East" range. The driver is from Essex.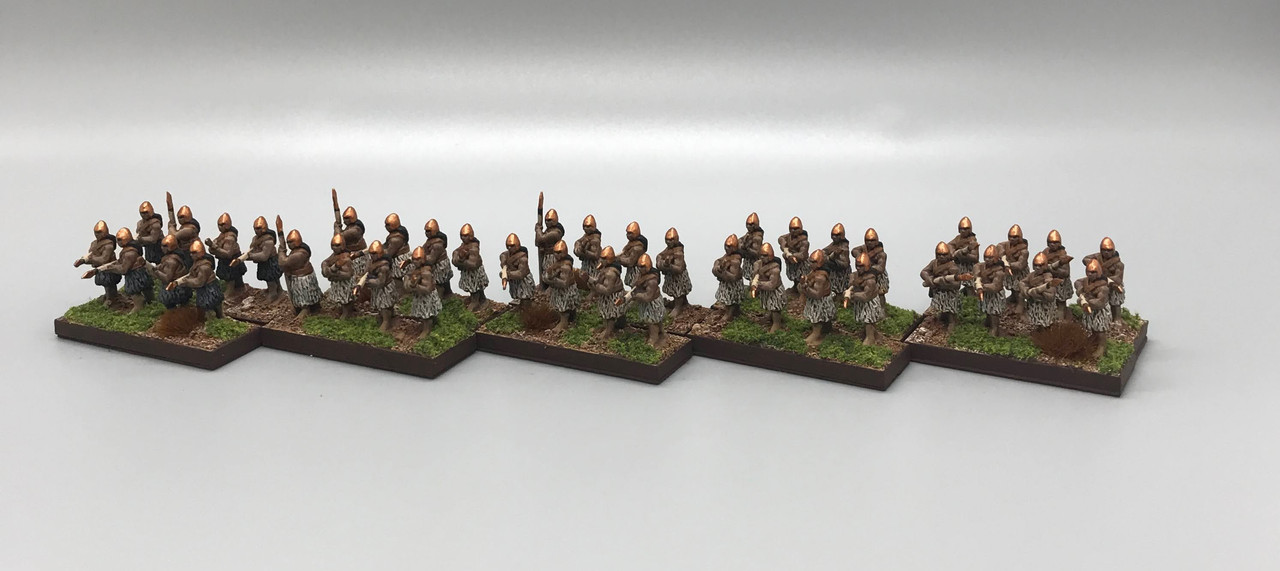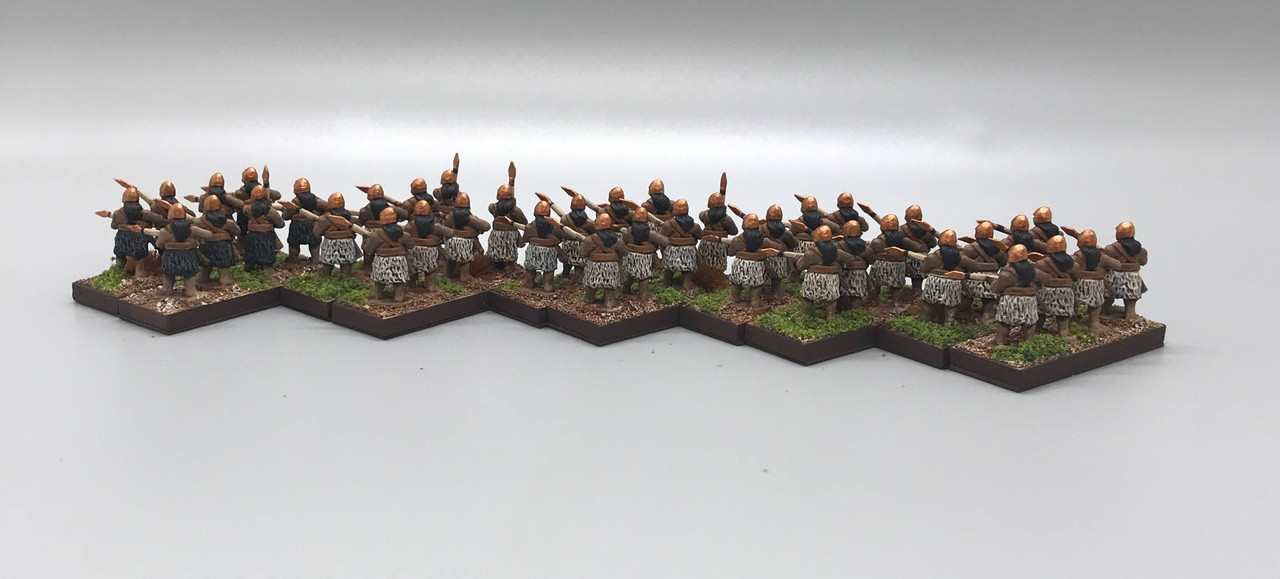 Pike.
Akkadian pikemen are generally depicted wearing a kilt of fleece or cloth, crossed leather belts across the chest, and a copper helmet. (Stillman and Talis, 1984) Two of the stands, being household spearmen, are wearing different-colored fleece kilts. These pikemen are from Eureka's Sumerian range.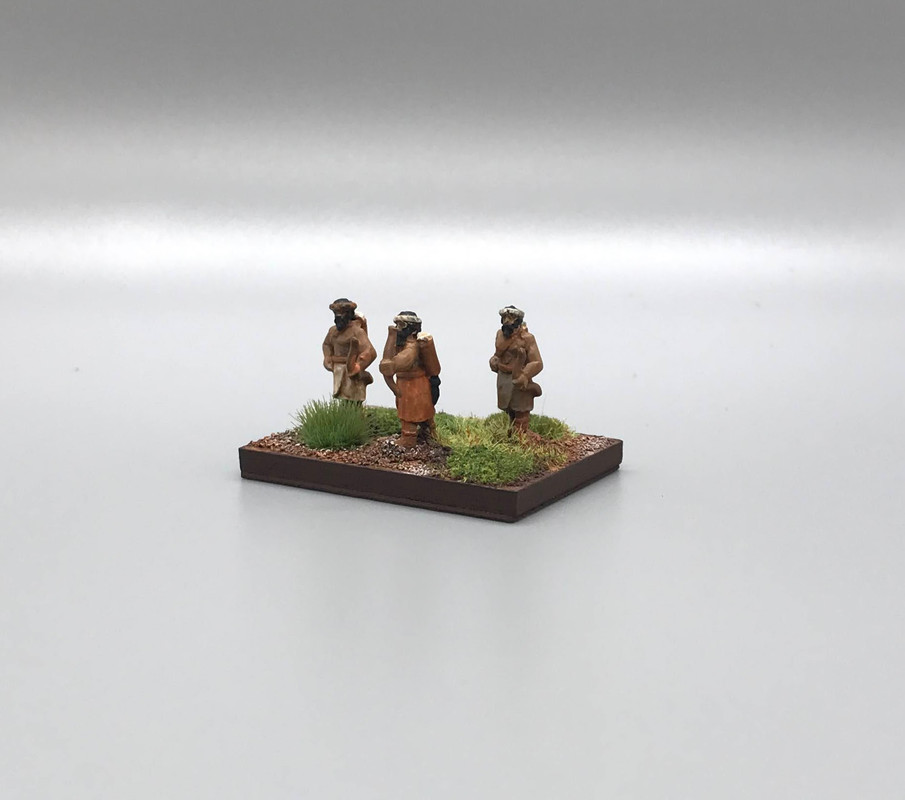 Bow Levy.
The Bow Levy figures are wearing simple kilts, boots, and have quivers on their backs with tassels hanging from the bottom. (Stillman and Talis, 1984). These figures are just like the illustrations in Armies of the Ancient Near East.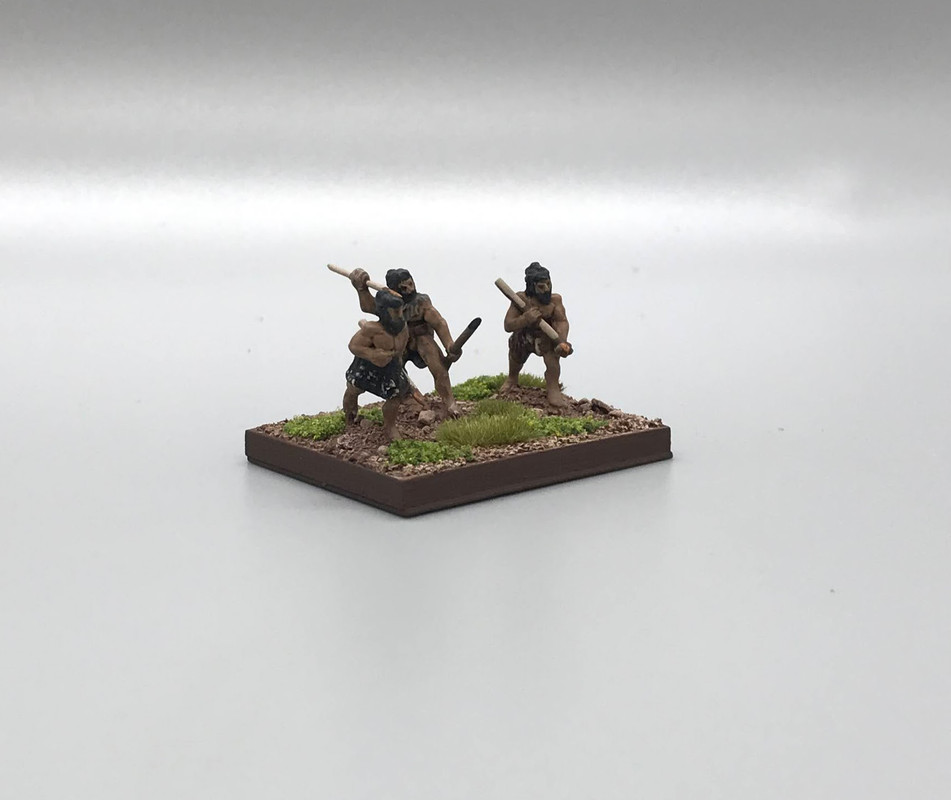 Rabble.
The rabble are modified Eureka Hawaiians or Mound Builders.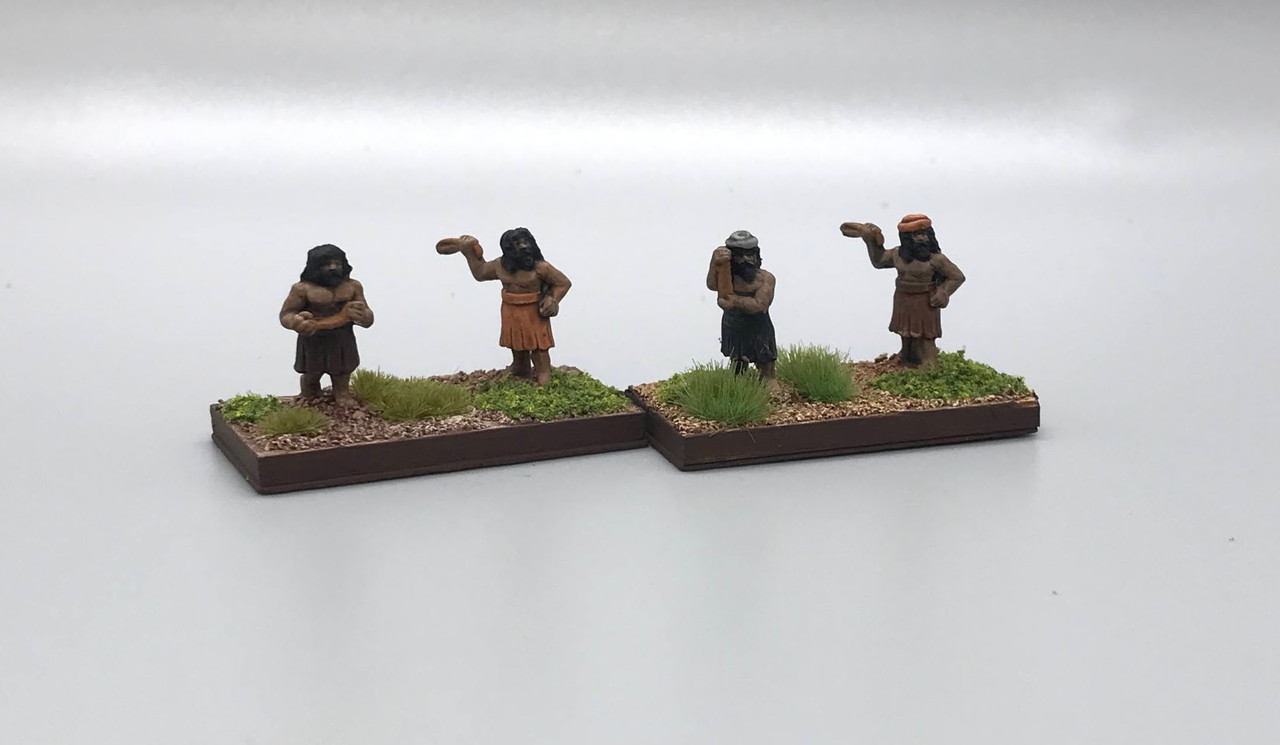 Skirmishers.
These skirmishers are Sumerian slingers, with a few flat caps of Green Stuff added.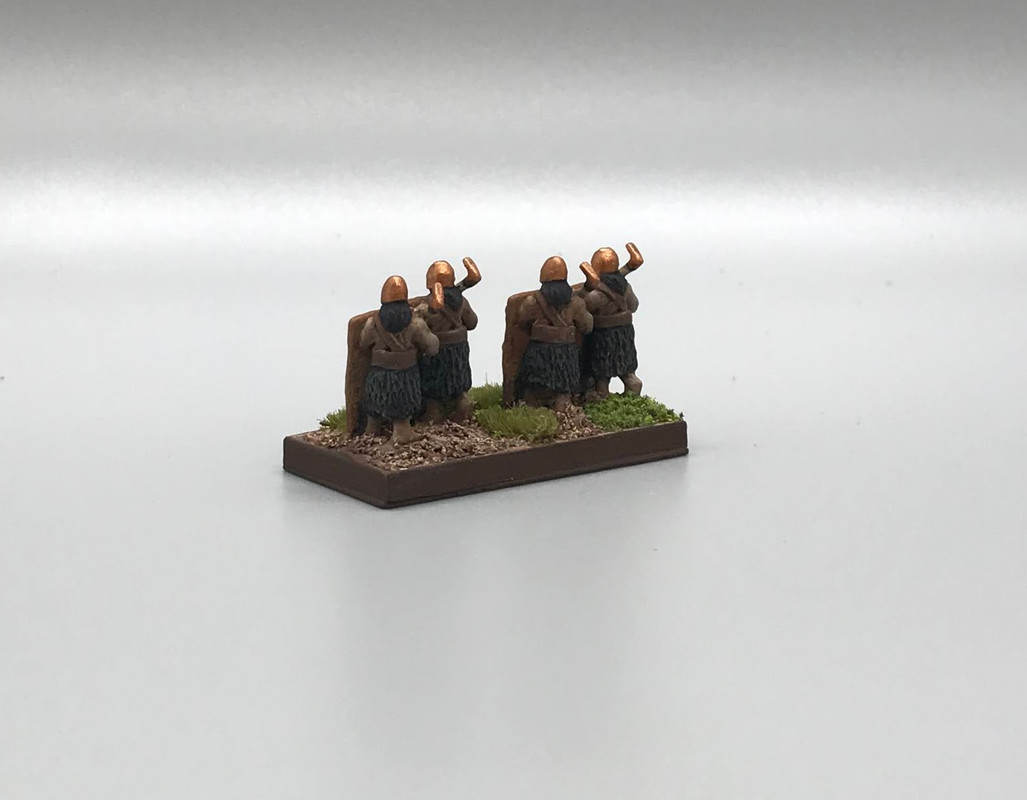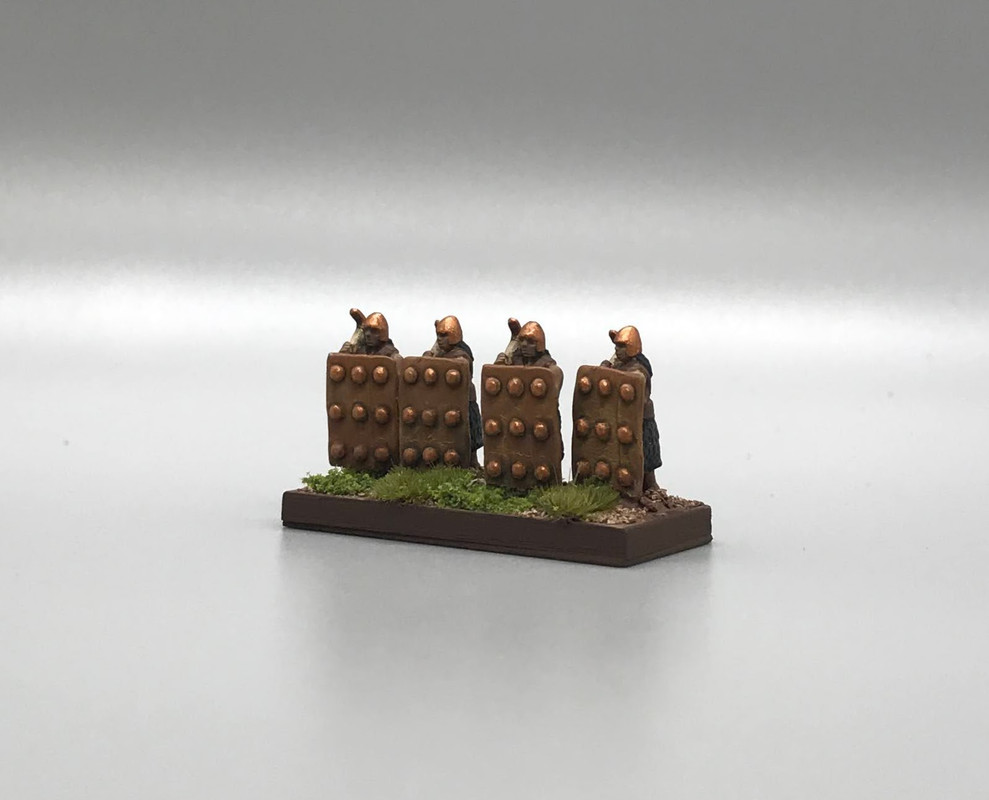 Raiders.
These troops are described as household retinue in the army list, so they are equipped with shields and axes in order to make them stand out more from the pikemen.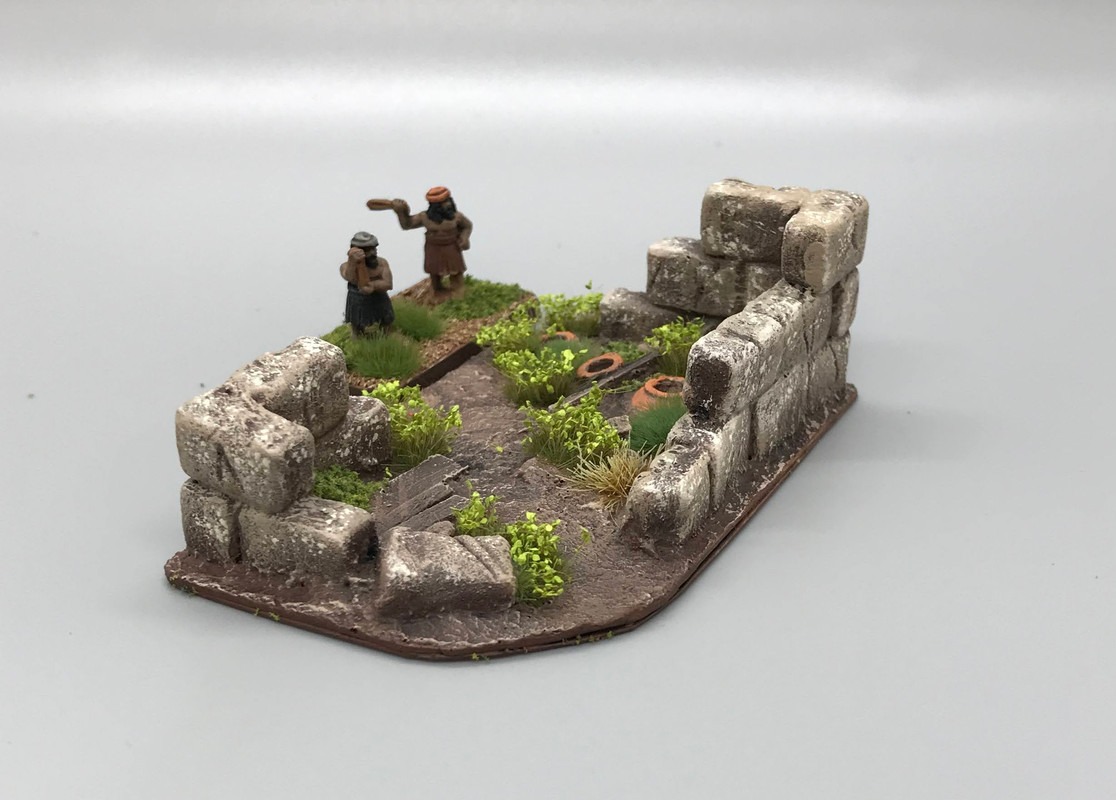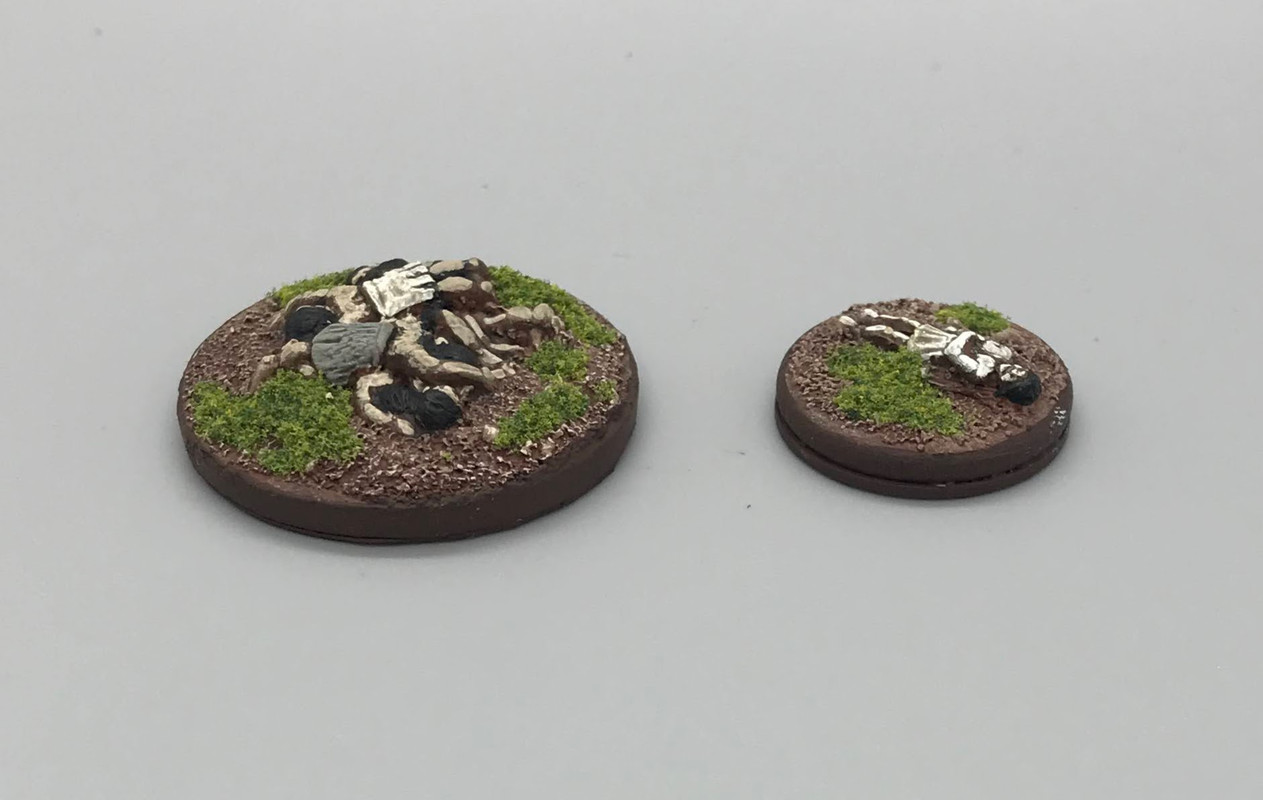 Scatter Terrain.
In conquered territories, the Akkadians replaced local rulers with loyal Akkadian nobles. They were also known for more harsh measures: breaking down the gates and walls of the cities they conquered and committing massacres in order to make rebellion more difficult. Sargon's son, Rimush, "introduced mass slaughter and large scale destruction of the Sumerian city-states, and maintained meticulous records of his destructions. Most of the major Sumerian cities were destroyed, and Sumerian human losses were enormous" (Hamblin, 2004). The casualty figures are Donnington, with Sumerian clothing added. The ruin is from Crom's Anvil.
References:
Hamblin, William J. (2006). Warfare in the Ancient Near East to 1600 BC: Holy Warriors at the Dawn of History
Nigel Stillman & Nigel Tallis. (1984) Armies of the Ancient Near East 3,000 BC to 539 BC