Nice work!

Did you already fought a battle with all those bow levy and if, how did it went?
Companion-at-Arms
Posts: 173
Joined: Tue Dec 13, 2016 4:04 am
Location: Dallas, Texas
I did use the Elamites once, in a battle with the Sumerians. They have some advantages - there are so many of them you can overlap the enemy on both flanks.

Having so many 2-point stands allows the army to absorb a lot of losses.

They are good against mounted troops. That did not help any with this battle, because I was using the Early Sumerian list so there were no chariots.

The disadvantages were a slow movement rate combined with less ability to maneuver. If you have an army of high-quality troops with 12 stands and you roll a six, you can move 50% of the stands individually. With the Elamites, rolling a six means you can only move about 26% of the stands individually. So it is important to stay in groups and don't plan for any fancy movements.

I did find it useful to keep at least some of them in two ranks, so that when the inevitable losses occur there is a chance the enemy will be drawn in where the second rank can engage them while they are overlapped on both sides.

I don't recall the the final result, but I do remember it was close. The one Elamite Archer stand did not do much good. The Sumerian Skirmishers, with their higher mobility, were valuable for slowing down the Elamite advance and preventing them from enveloping the Sumerian line with their superior numbers.

I will probably have some gaming time this weekend, so I will get my son to play another round and this time we will take pictures and record some results!
Companion-at-Arms
Posts: 173
Joined: Tue Dec 13, 2016 4:04 am
Location: Dallas, Texas
Here are a few more stands of "Pike" for the Awan Dynasty Elamite list. It is hard to find much information on what Elamite spearmen or pikemen should look like, so I decided a rectangular wicker shield, a plain short-sleeve tunic that reaches down to the knees, and a spear held in one hand would be reasonable. Some of them, being Elamites, have a bow and quiver of arrows on their backs.
The tunic and hair styles are taken from images of Elamites from an Assyrian relief depicting the battle of Til-Tuba from about 650 B.C. This is admittedly well outside (about 1,500 years!) of the period for the Awan Elamite list, but other information on Elamite warriors was scarce. The rectangular shield is guesswork, but a plain wicker shield in a simple shape seemed appropriate for this time period.
The figures are from Donnington's armies of Islam range. The added shields are from Chariot/Magister Militum. The spears are made from brass wire. Beards, longer hair, and headbands were added using Greenstuff.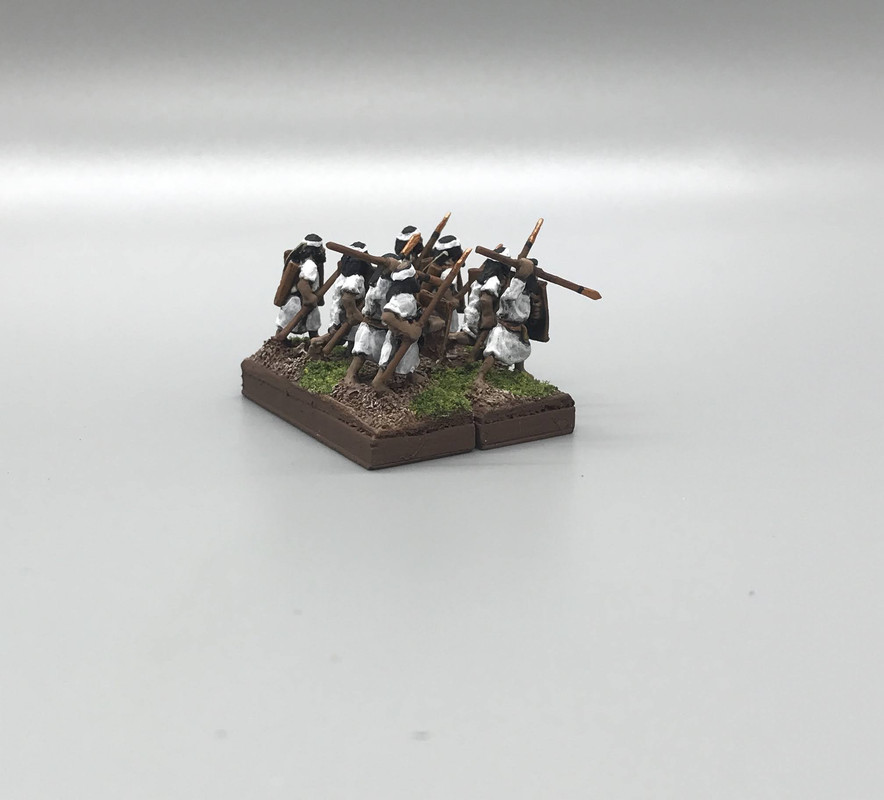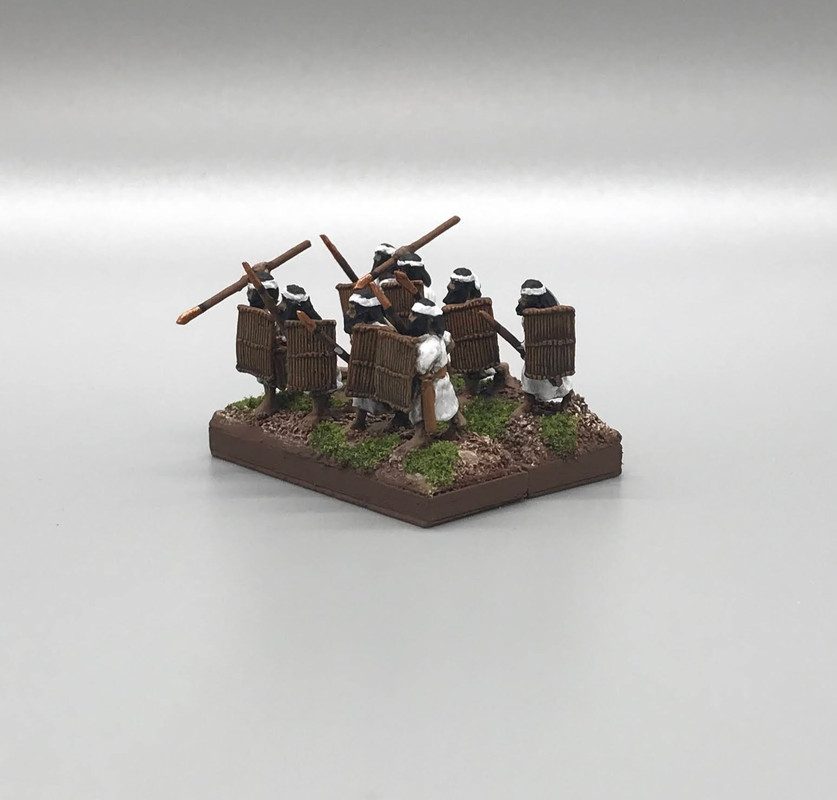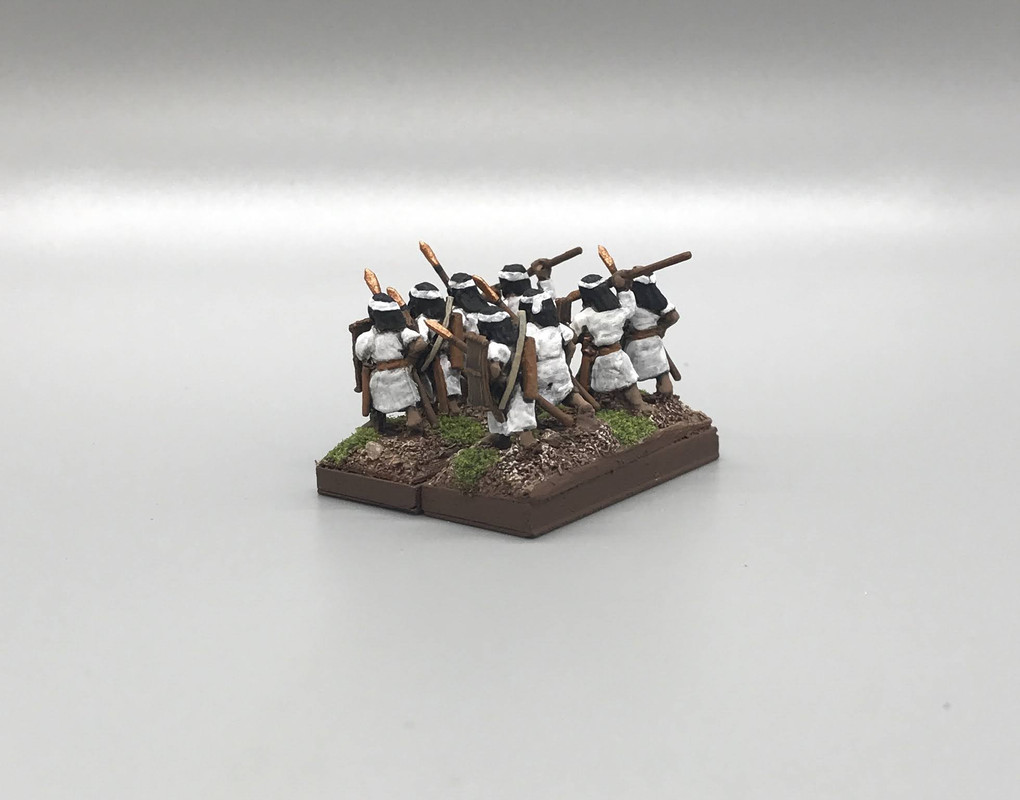 Some more nice miniatures! Well painted ! I am really looking forward that this covid f.... will end and I may take a flight in the future to see those miniatures in real life. And of course crush the army they are in.
Levy
Posts: 35
Joined: Sat Dec 17, 2016 2:59 am
Location: Warrnambool, Australia
Another superbly presented army from the Age of Beer.

That Battle/Party Taxi crew looks quite rowdy, I suspect their may be a few empties knocking about on the floor of that jalopy.
Thief. Reaver. Slayer.