This is the start of a Midianite and Early Arab army I have started building in 15mm scale. The Midianites were a nomadic people living in the northwestern part of the Arabian Peninsula. The Triumph! Army lists allow for up to six Bad Horse (Camels) for this army, so here they are coming out of the shelter of an oasis for a raid: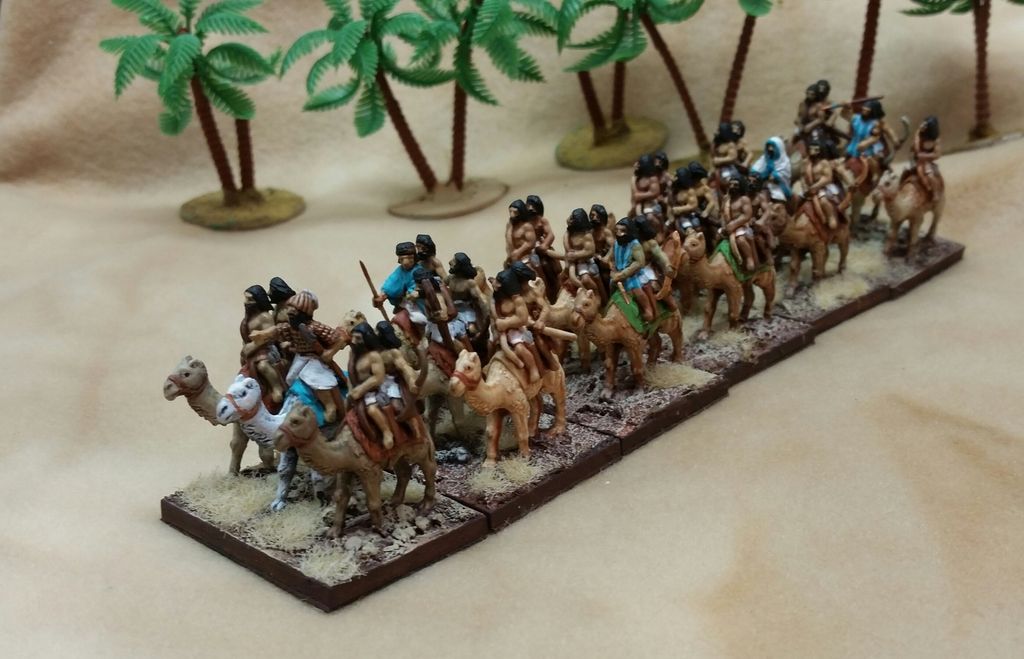 The figures are by Essex, who offer two different packs (one of warriors, and one command) of camel-mounted Midianites. There are several conversions, including the general who is wearing bronze scale armor and a helmet. Here are some more views: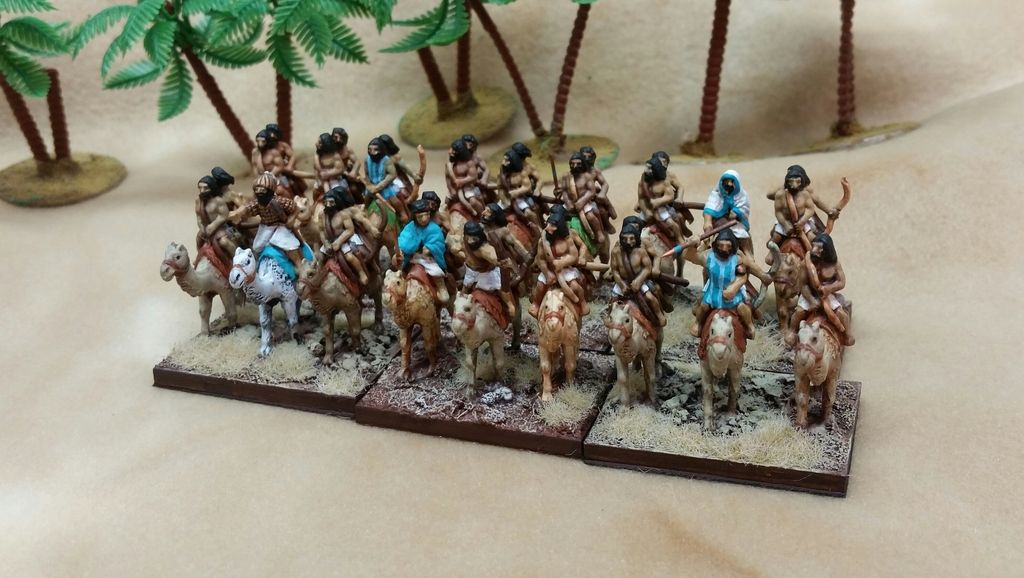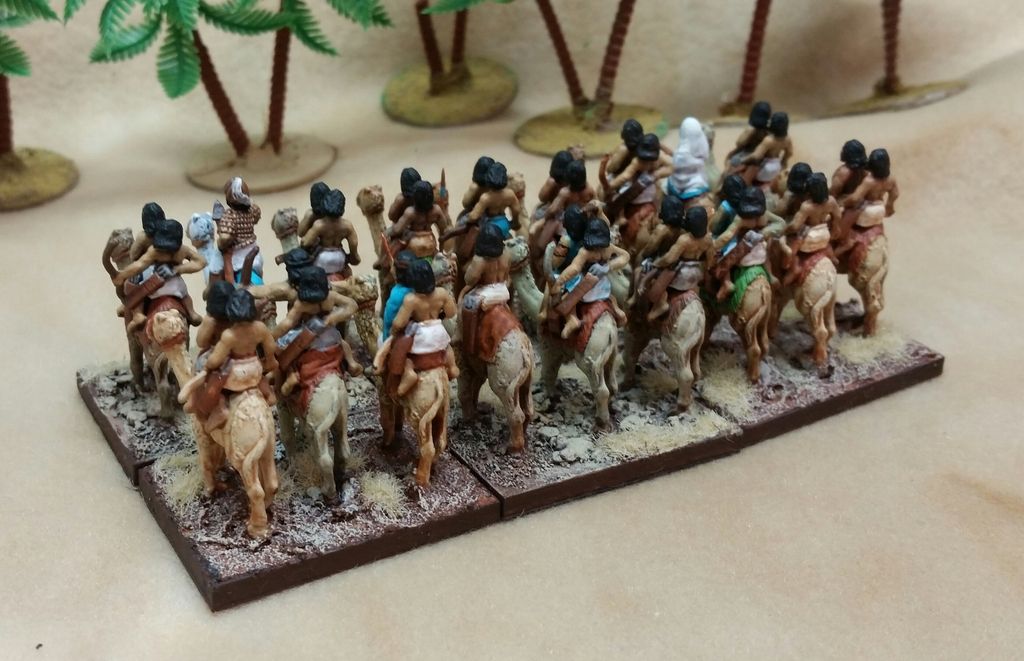 They are described as pastoralists, traders, and "prone to hit and run raids in search of easy plunder and captives" (Armies of the Ancient Near East, WRG, 1984). So I created these figures for decoration on the battlefield, showing two Midianites bringing back a load of stolen goods: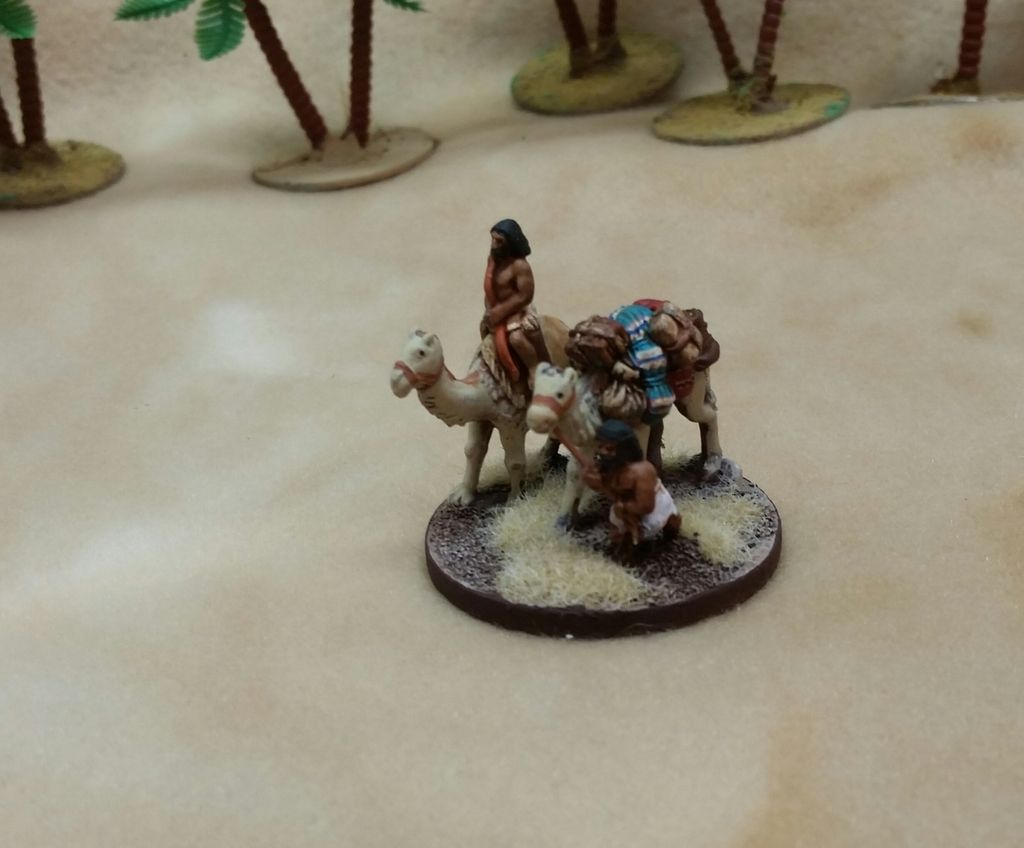 I have almost finished several stands of bow-armed Skirmishers and six stands of Light Foot. The camp is still just in the concept stage, but I just found out Essex makes "camels drinking or eating" so I am thinking of an oasis with a half-dozen camels, a tent, and some Midianite females ready to tempt you into worshipping Baal-Peor.