The Scythians (or Skythians) were horse-mounted nomads who migrated from Central Asia to the steppe in modern-day Ukraine and Southern Russia from approximately the 7th century BC until the 3rd century BC. "Though the 'Scythian period' in the history of Eastern Europe lasted little more than 400 years, the impression these horsemen made upon the history of their times was such that a thousand years after they had ceased to exist as a sovereign people, their heartland and the territories which they dominated far beyond it continued to be known as 'greater Scythia'. From the very beginnings of their emergence on the world scene the Scythians took part in the greatest campaigns of their times, defeating such mighty contemporaries as Assyria, Urartu, Babylonia, Media and Persia." (The Scythians, E.V. Cernenko, Osprey, 2012)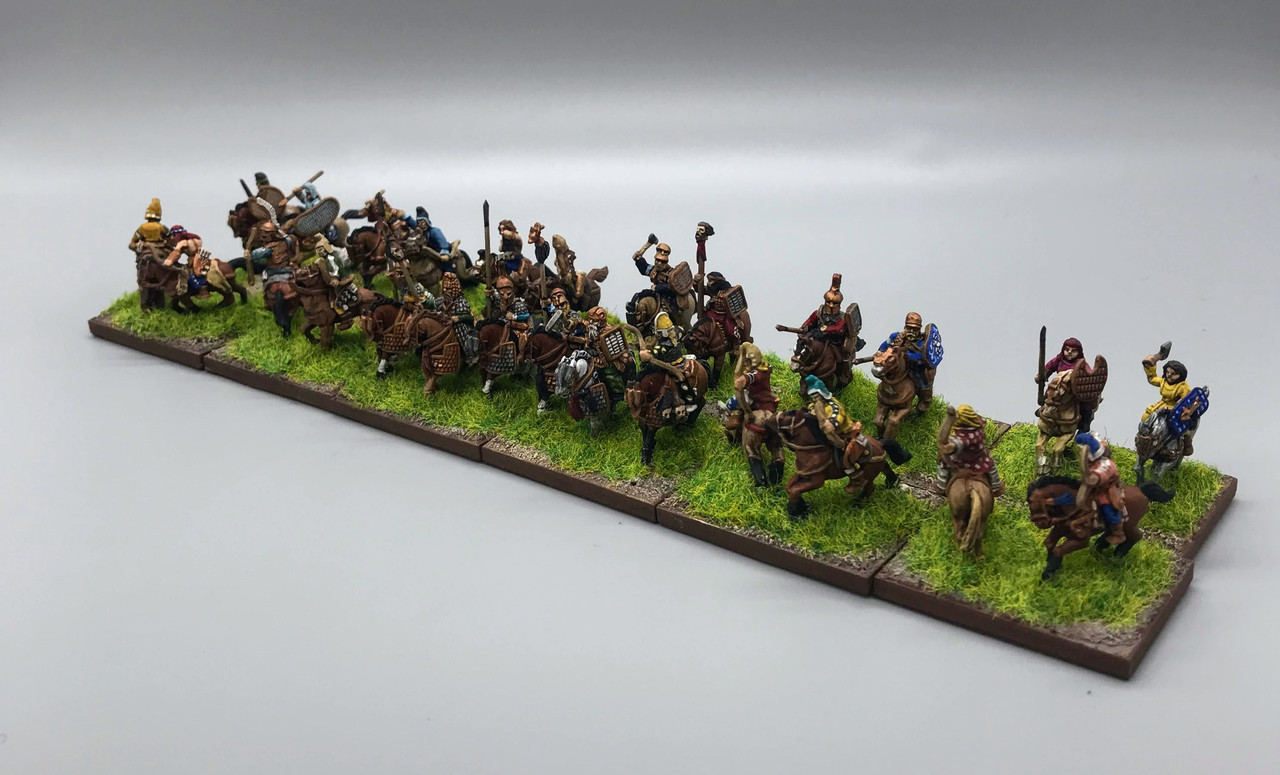 This 15mm army has ten stands of Horse Bow and two stands of Elite Cavalry. The figures are primarily Old Glory and Forged in Battle, along with a few Donnington and some parts of Lurkio and Thistle and Rose figures.
Elite Cavalry
These figures are mostly Forged in Battle, with some conversions.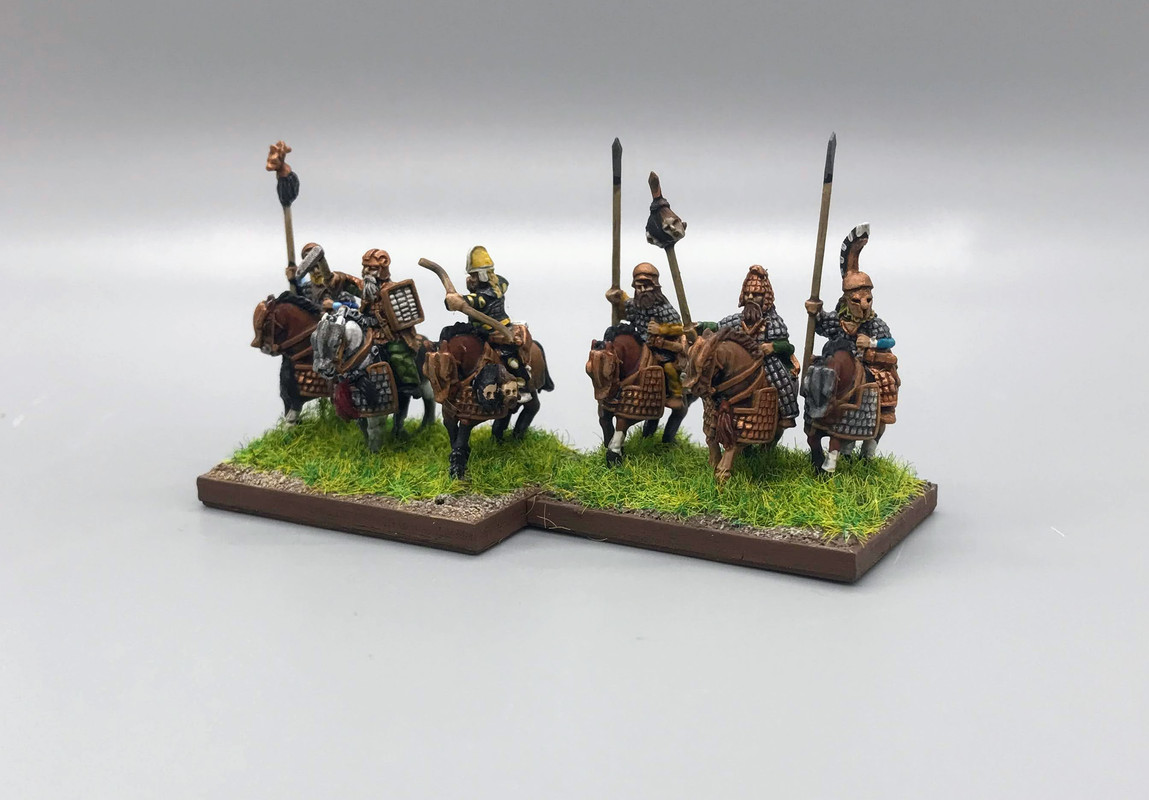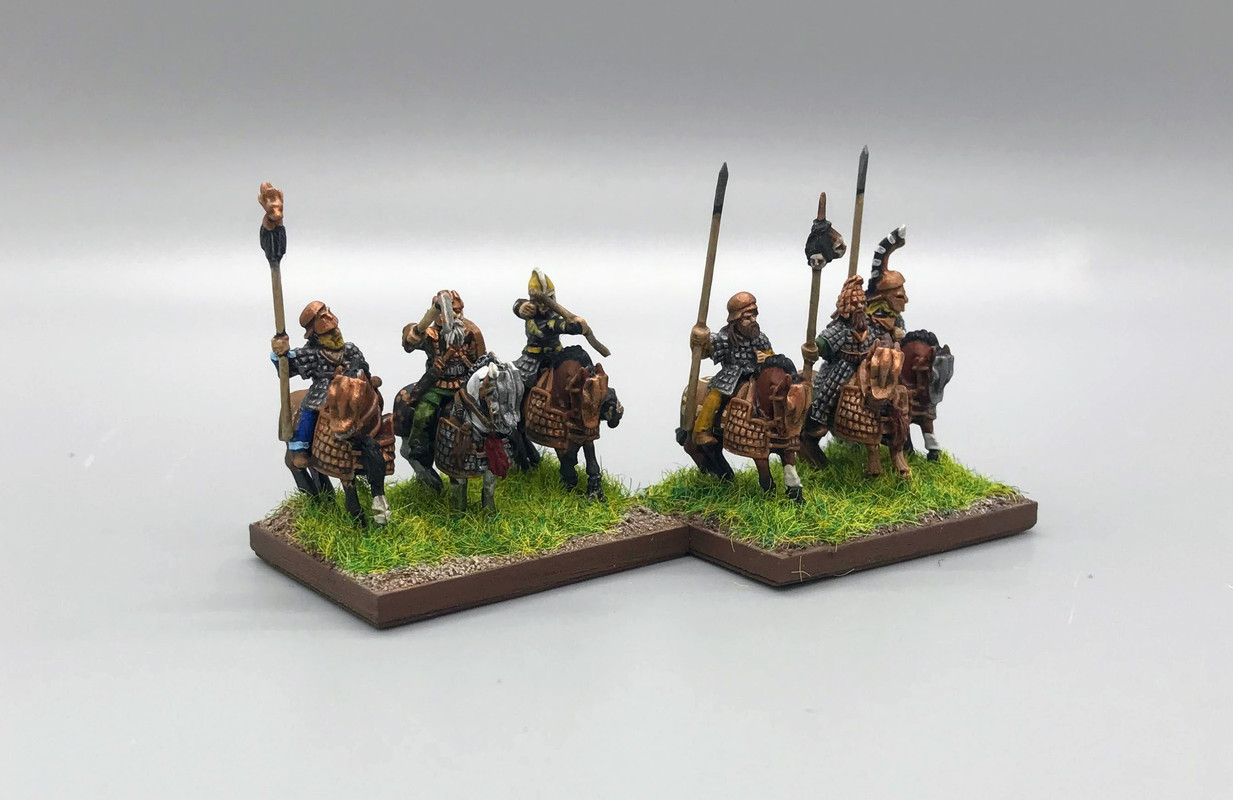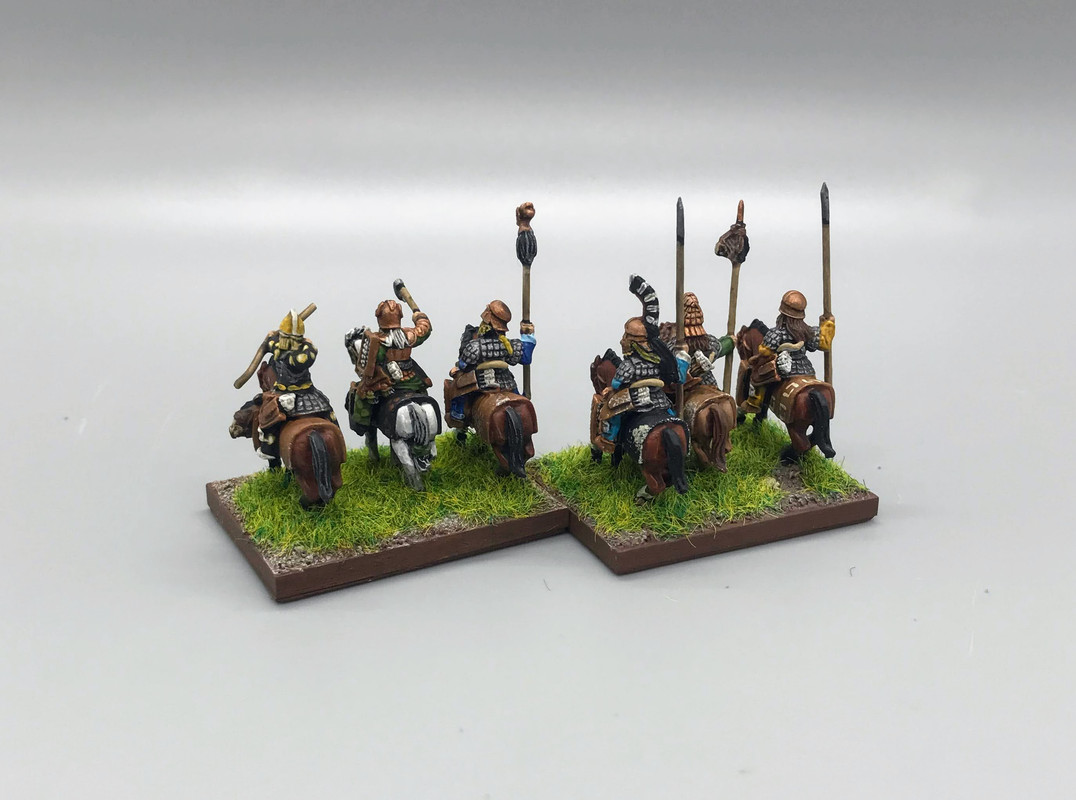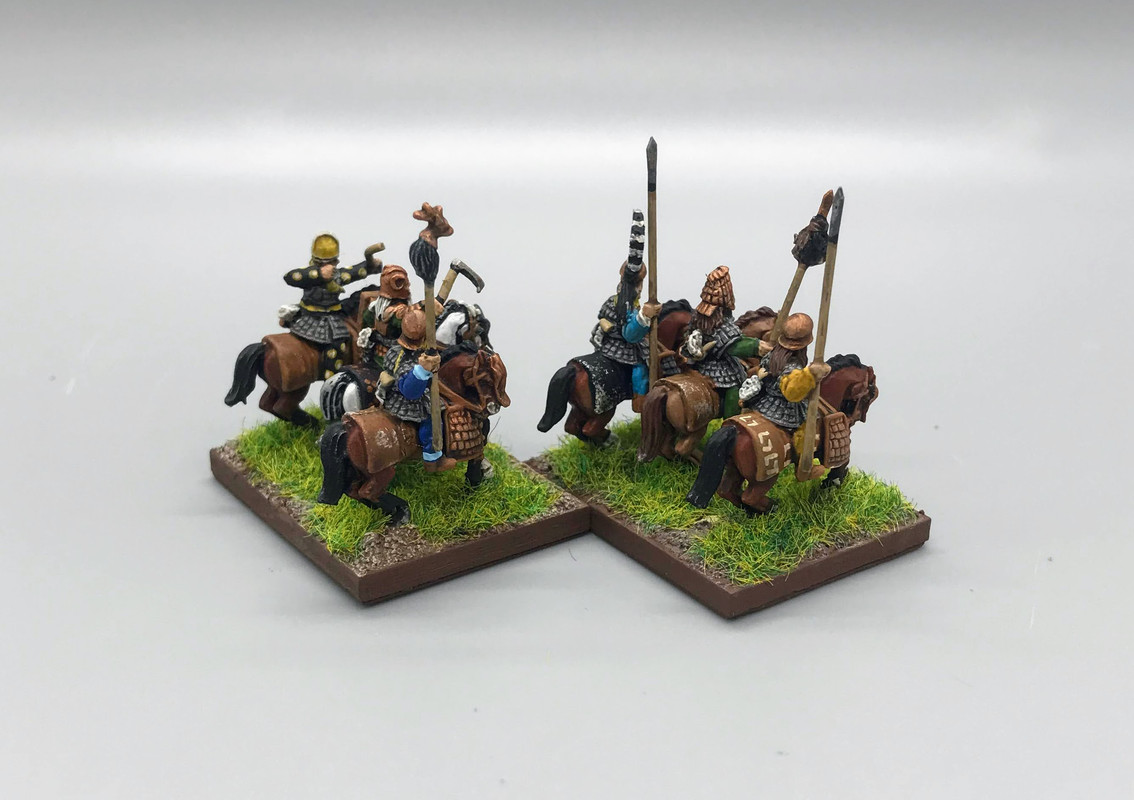 Female Warriors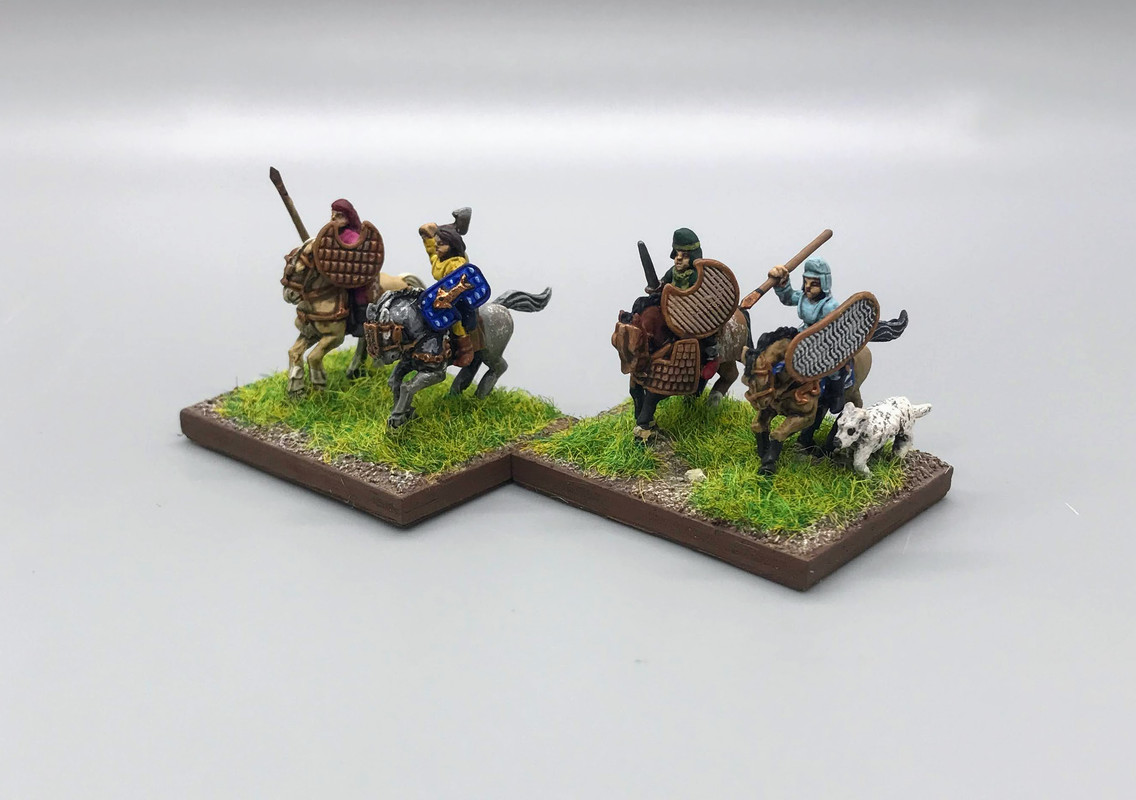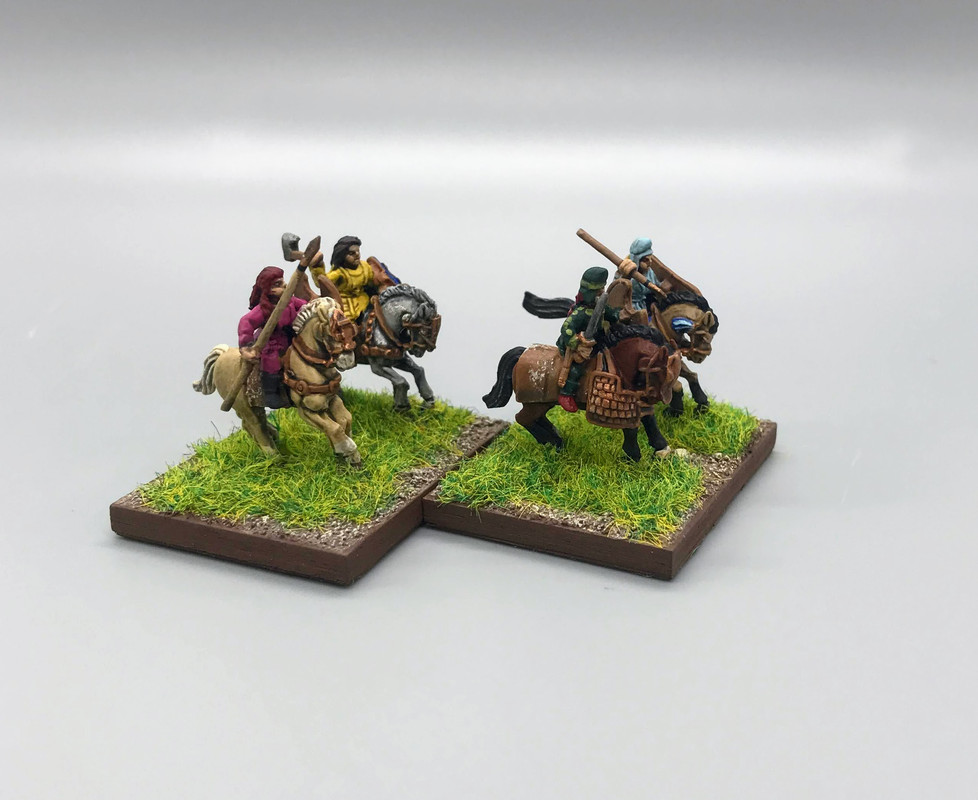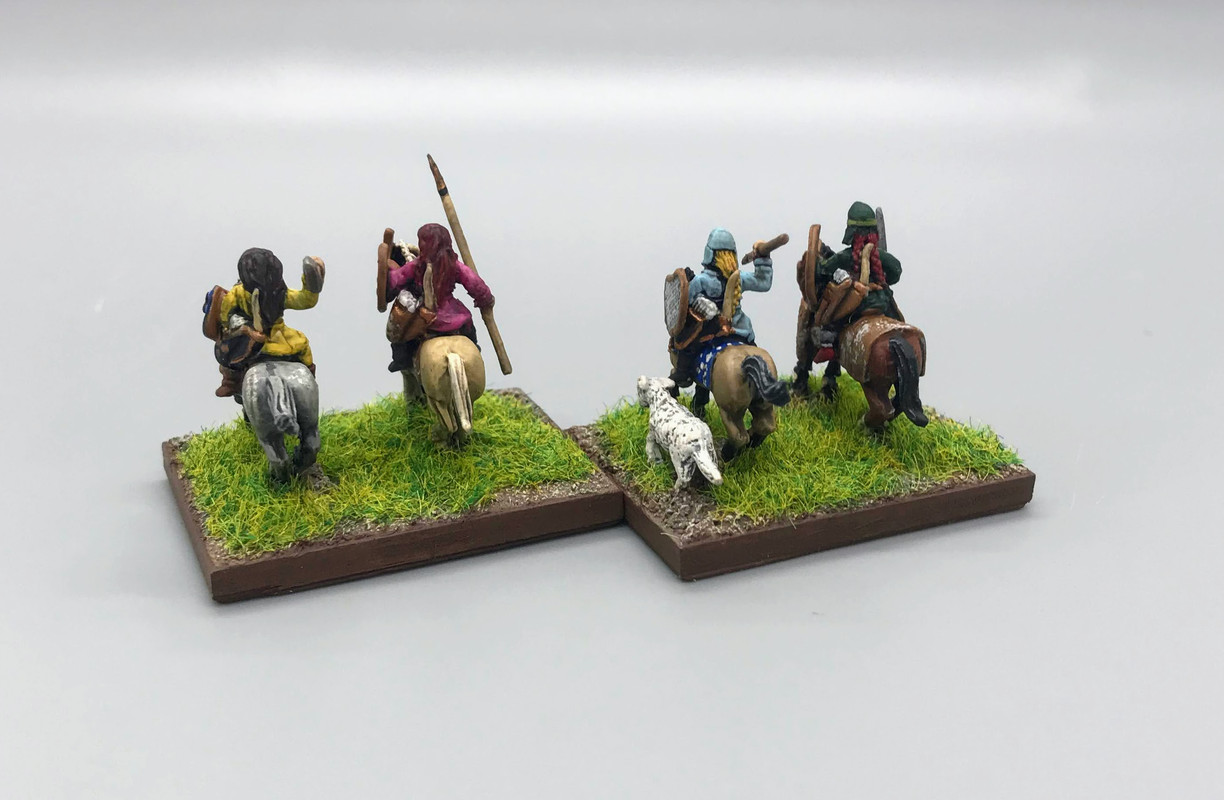 Male Warriors