This army represents the highland warriors of Gutium in the early Bronze Age. The location of Gutium is not known for sure, but it is presumed to be in the central Zagros Mountains in what is now Iran. They were known for ending the Akkadian Empire in about 2200 B.C. and bringing a short "dark age" to Mesopotamia, which ended with the establishment of the Third Dynasty of Ur.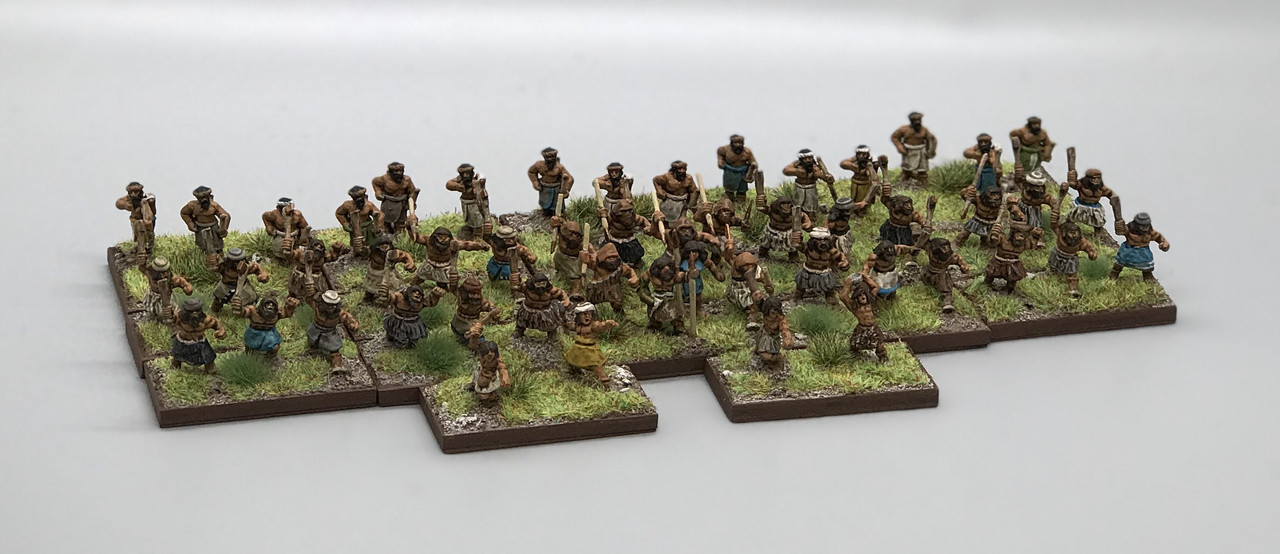 In Triumph! terms, the army is:
Raiders x 2 (8 points)
Skirmishers x 2 (6 points)
Bow Levy x 5 (10 points)
Warnband x 8 (24 points)
For a total of 17 stands, 48 points
There is very little evidence of their culture, weaponry, or clothing aside from descriptions of them from Sumerian texts. One of these, "The Victory of Utu-ḫeĝal" (3rd millenium B.C.), describes them as:
"Gutium, the fanged (?) snake of the mountains, who acted with violence against the gods, who carried off the kingship of Sumer to foreign lands, who filled Sumer with wickedness, who took away spouses from the married and took away children from parents, who made wickedness and violence normal in the land."
Another description from about 2000 BC, the "Curse of Agade", begins with the description of the Gutians themselves, "who looked like humans but were not. They were ugly creatures, cunning with evil intent, and more importantly, they were not part of the civilized world of Mesopotamia, but aliens: Not classed among people, not reckoned as part of the land/country, Gutium, a people not to bridle, with human instincts, but canine intelligence, and monkeys' features."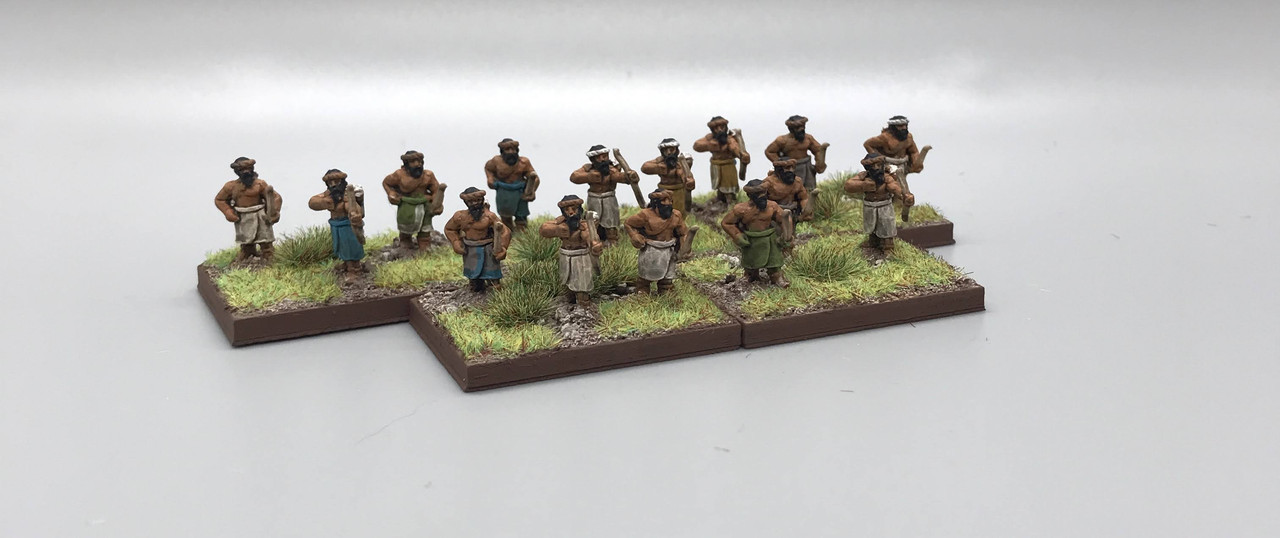 Bow Levy.
These figures are Akkadians from Eureka's Sumerian range. They represent levies from culturally Sumerian or Akkadian city-states conquered by the Gutians during their invasion.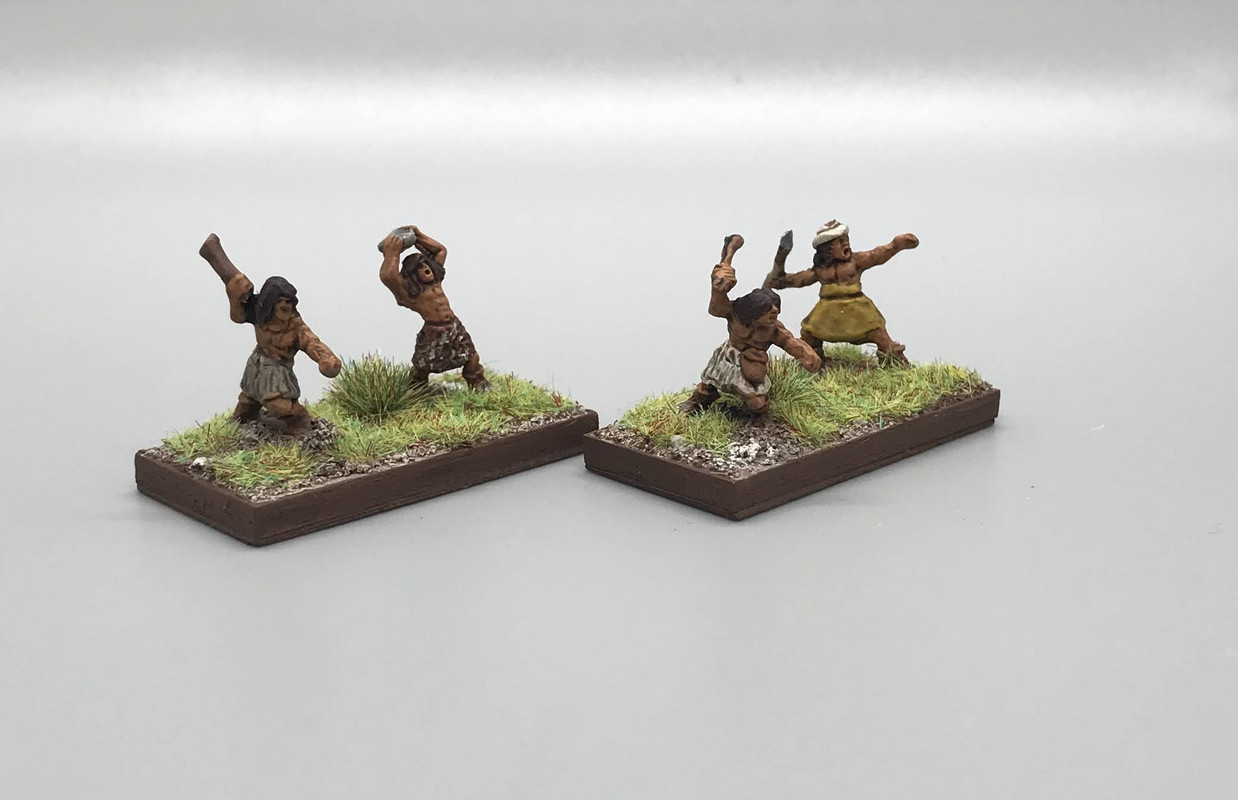 Skirmishers.
These light troops are from the Khurasan "Cavemen Youths Skirmishing" set. The loin cloths were converted to hide or cloth kilts, along with adding a flat cap, sling and sling-stone pouch. One of the youths has abandoned Gutian garb entirely and is dressed like a city-man. Kids these days.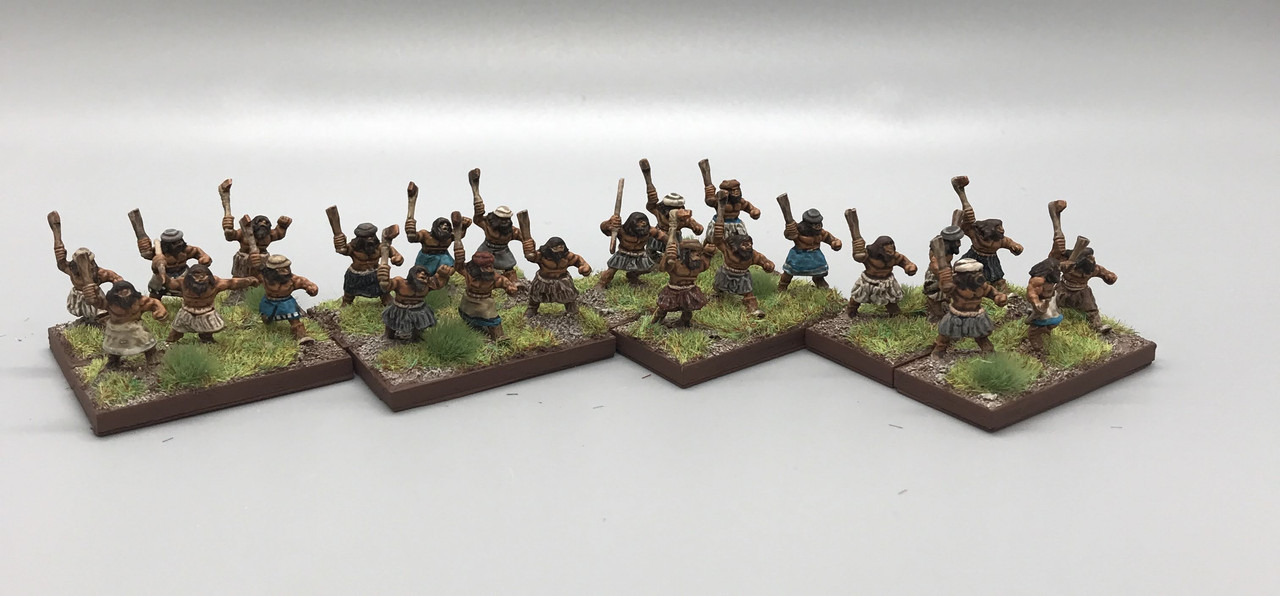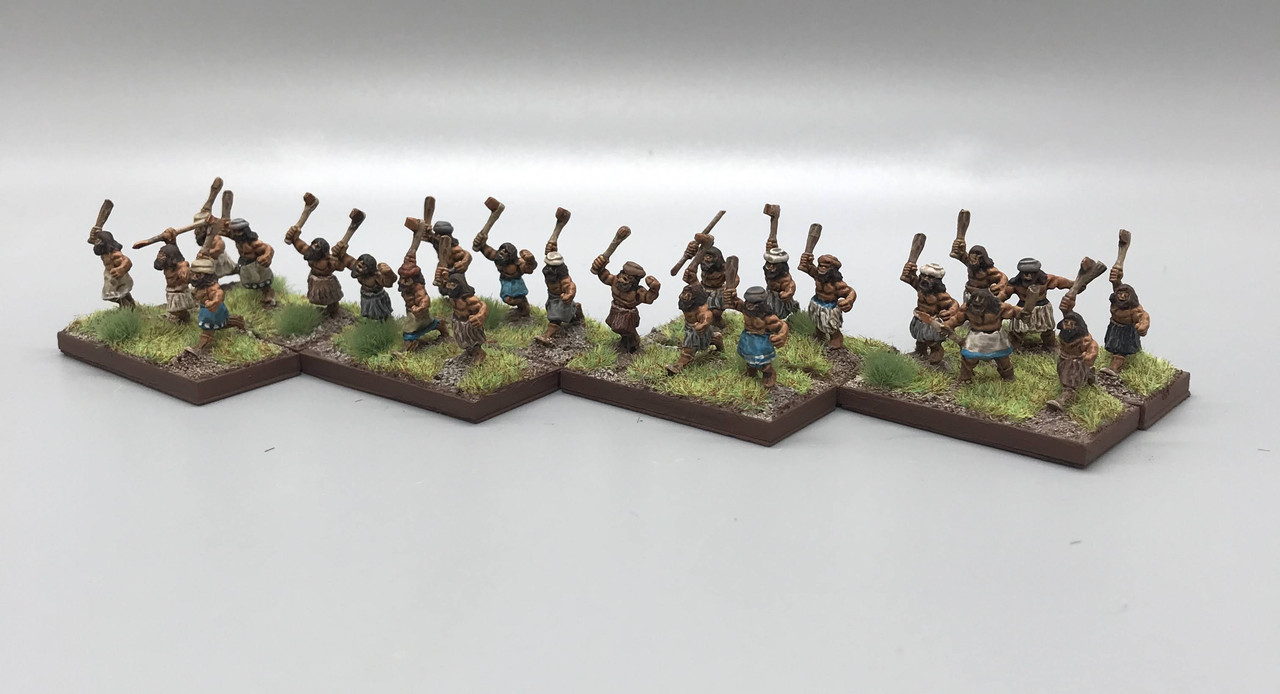 Warband.
All these figures are from the Khurasan "Headhunters" section with similar conversions. The original stone weapons were converted to look more like narrow copper Sumerian axes.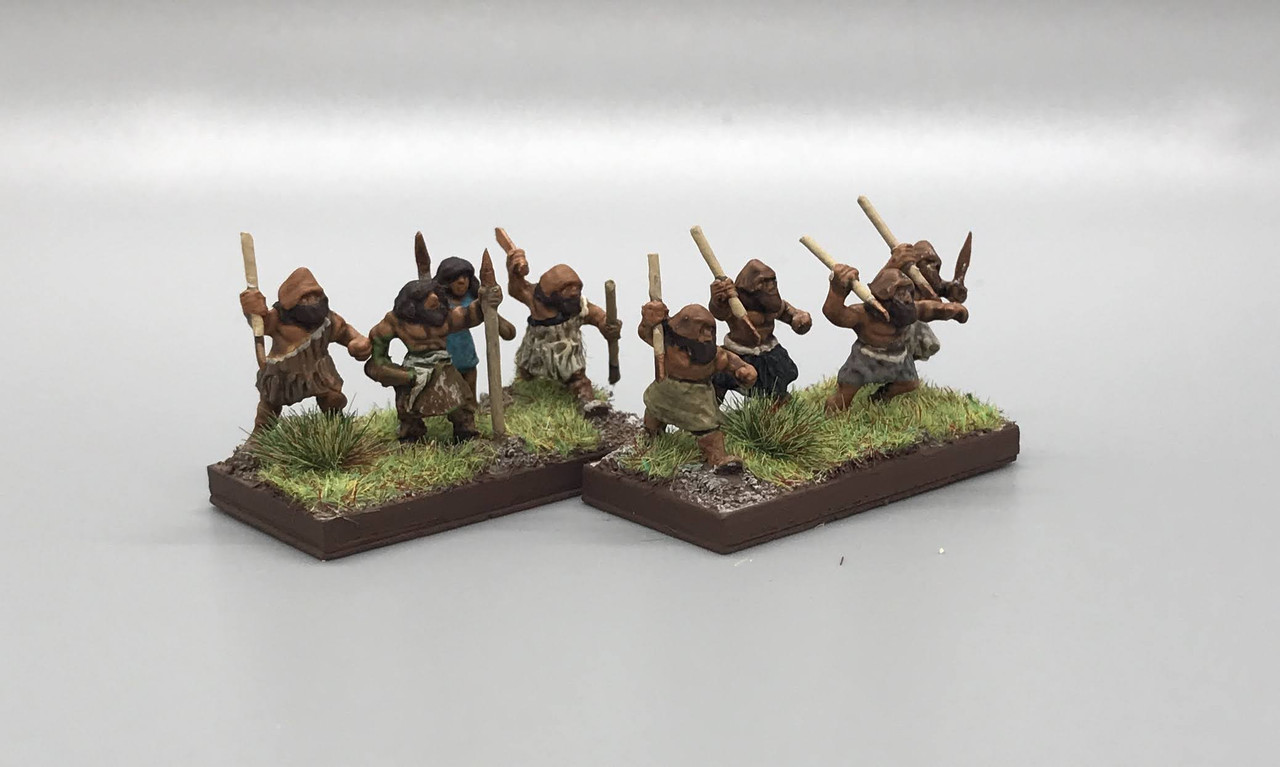 Raiders.
This includes the general's stand and some other figures equipped with spears and simple leather helmets in the style of Sumerian bronze helmets.