Just starting to move over to Triumph beginning with a half finished DBA Neo-Assyrian army that dropped off the painting queue sometime ago. Then I will be starting to adjust the three other armies I have for this period, one of those being the Neo-Elamites.
Now, in another thread, it was mentioned that kallapani would be a Battle Card, my question is how this troop type is to be modeled on the tabletop? Will I still have use for my rather spiffy kallapani carts, will I also need extra Bow Levy elements to replace the carts when or if they dismount?
Rather spiffy kallapani.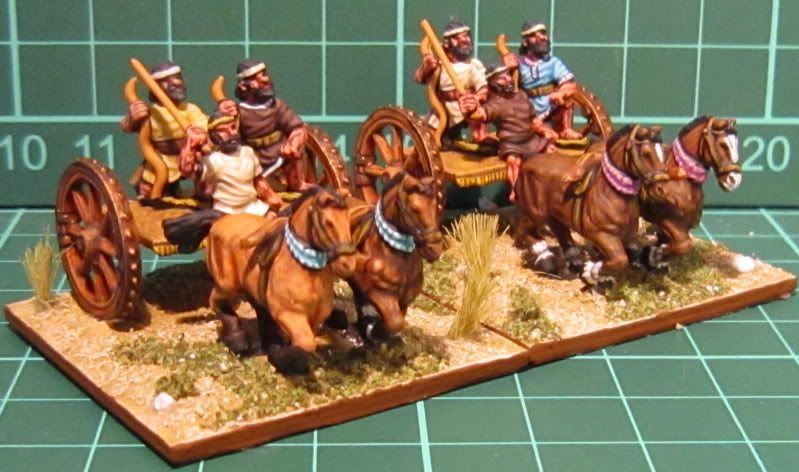 ]