...under DBA i used to field slavic armies. Now under Triump: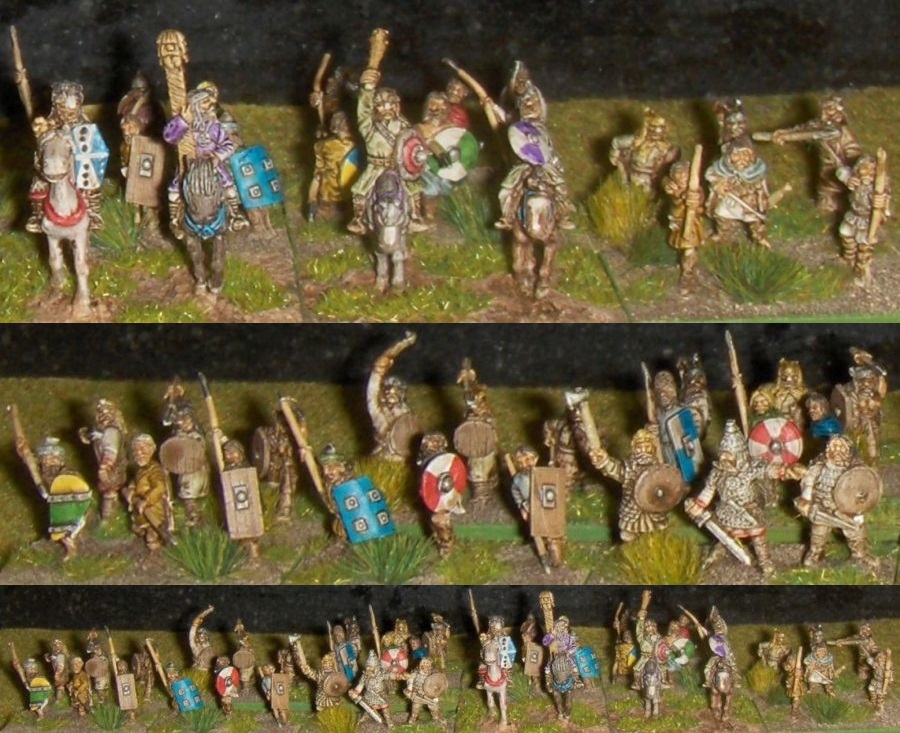 ...the army is nearly the same. But there are important differences; the leaders of slavic armies are mounted but not as cavalery but as javelin javalry:
..and there is also a weak archer element, like a horde called bow levy. That army did defeat a trankish army and be undependant of the Avars...